What to Watch in 2014 Now That 'Game of Thrones' Is Over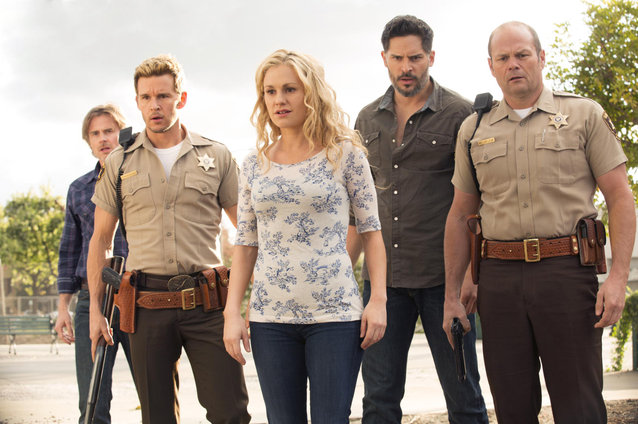 HBO
After weeks of watching, re-watching, live-tweeting, recapping, analyzing, and debating, the fourth season of Game of Thrones has finally come to an end, leaving a void in both our hearts and our Twitter feeds. Once the fanfare and discussions about the shocking deaths and the major changes from the books finally die down, we will be faced with an unbearable winter without Westeros. How will we carry on without Dany and her dragons? How can we stay calm when we don't know what's happening with Tyrion? How will we survive the long months before we get new episodes?
Well, by watching TV of course. Game of Thrones may have ended, but there are plenty more shows with all of the fantasy, politics, blood and nudity that we have come to rely on David Benioff and D.B. Weiss for, and we don't even have to wait until next year to enjoy them. We've run down all of the shows airing in 2014 that will help fill the Westeros-sized hole in your heart, and how long you have to wait to get your fix. And if that doesn't work, there's still several thousand pages of George R.R. Martin's writing available for you to read. That should help pass the time. 
True Blood
How Long We Have To Wait: One week until June 22. 
What It's About: The seventh and final season of the Southern vampire drama picks up with most of the characters dead or seemingly dead, an outbreak of Hep-V terrorizing the vampire population and everyone gaining and losing characters quicker than alliances shift on Game of Thrones.
How It Will Fill the Void: True Blood and Game of Thrones have two key elements in common: blood and nudity. Expect plenty of both in the upcoming season.
Airs: Sundays at 9 PM on HBO.
Tyrant
How Long We Have To Wait: A week until June 24.
What It's About: The second son of a dictator leader of a foreign country returns from a self-imposed exile in Los Angeles, and must deal with the conflicts that arise between the culture of his homeland and the US and his oppressive father.
How It Will Fill the Void: If you're looking for political intrigue, culture clashes, a struggle for power and a father/son dynamic reminiscent of Tywin and Tyrion Lannister, this is the show for you.
Airs: Tuesdays at 10 PM on FX.
The Leftovers
How Long We Have to Wait: Two weeks until June 29.
What It's About: Set two years after 2 percent of the population disappears in the rapture, the series follows the rest of the world as they struggle to understand what happened to their loved ones, and attempt to move forward with their lives.
How It Will Fill the Void: Like the White Walkers, the Children, and everything Melisandre is doing with the Lord of the Light, The Leftovers centers on a strange, unexplained supernatural phenomenon, and explores the personal drama that results.
Airs: Sundays at 10 PM on HBO.
The Strain
How Long We Have to Wait: Four weeks until July 13.
What It's About: Created by Guillermo del Toro, The Strain is about a viral strain that turns people into horrifying, bloodsucking monsters that are terrorizing the population. It's also based on a trilogy of books by Chuck Hogan, in case you're all caught up on A Song of Ice and Fire.
How It Will Fill the Void: It's got horror, terror, suspense, excitement, supernatural elements and – we're assuming – plenty of gore. Plus, it has Walder Frey himself, David Bradley, presumably on a mission to traumatize as many viewers as humanly possible.
Airs: Sundays at 10 PM on FX.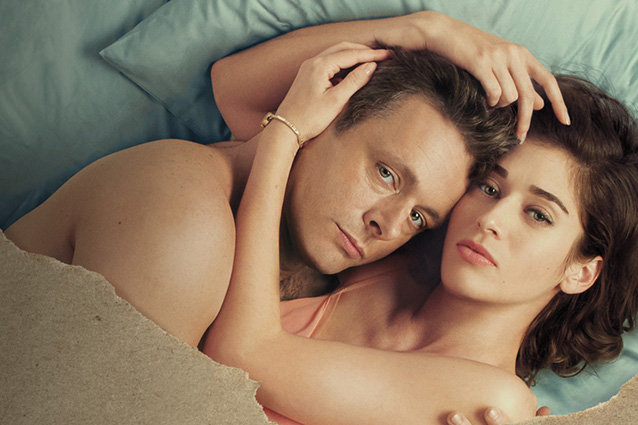 Showtime
Masters of Sex  
How Long We Have to Wait: Four weeks until July 13.
What It's About: The pioneering work on human sexuality done by William Masters and Virginia Johnson in the 1950s. The second season will see Masters and Johnson grow closer, and the challenges it presents their personal and professional relationships.
How It Will Fill the Void: All of the nudity and explicit sexual situations, but presented in a way that not only serves a narrative purpose and raises important questions about society and the human body, but also isn't degrading towards women. What a novel concept!
Airs: Sundays at 10 PM on Showtime.
Outlander
How Long We Have to Wait: Two months until August 9.
What It's About: Based on the novels by Diana Gabaldon, the series follows Claire, a World War II nurse who is mysteriously sent back in time to the 1700s. There she is forced to marry Jaime Fraiser, a romantic and chivalrous Scottish soldier, and she is torn between two very different lives.
How It Will Fill the Void: It's a sweeping period epic that incorporates sci-fi, adventure, war, and romance that should help you move on from the tragic ending of Jon and Ygritte's relationship.
Airs: Saturdays at 9 PM on Starz.
Sleepy Hollow
How Long We Have to Wait: Four months until September 22.
What It's About: The surprise hit of last year centers on Ichabod Crane, who is sent forward in time to 2014, where he solves supernatural crimes with Det. Abbie Mills, and the two of them attempt to stop the apocalypse.
How It Will Fill the Void: Witty banter, well-matched partners, a supernatural threat, colorful characters, a spooky witch you should probably be wary of and some truly gruesome crimes – throw in a giant and it's practically Game of Thrones' fourth season.
Airs: Mondays at 9 PM on Fox.
Gotham
How Long We Have to Wait: Indeterminate, although it's likely to premiere in September or October.
What It's About: Before Bruce Wayne grew up to be Batman, it was Det. Jim Gordon who cleaned up the crime and corruption on the streets of Gotham, even if that meant taking on some super villains of his own.  
How It Will Fill the Void: Like Ned Stark in King's Landing, Jim Gordon is a noble man trying to bring justice to the murder, manipulation and scheming that runs amok in the city. Let's hope he fares a bit better.
Airs: Mondays at 8 PM on Fox.
Better Call Saul
How Long We Have to Wait: Six months until November. 
What It's About: A spinoff of Breaking Bad that focuses on Bob Odenkirk's Saul Goodman, a lawyer who will do anything to keep his operations running smoothly.
How It Will Fill the Void: You'll probably become addicted to it, just as you were to Breaking Bad, which will help pass the time until Game of Thrones returns. 
Airs: On AMC, although a night and time hasn't been revealed yet.