When Bad Shows Happen to Good People
It's happened to all of us before: We tune into a TV show because of its amazing cast and find ourselves watching a selection of really good actors in what turns out to be less than must-see TV. (Yes, we're looking at you, Newsroom.) There's nothing worse — you know it's not the cast's problem and you can't help but have the feeling that some of your favorite stars are going to be out of work very soon.
Here are some classic examples of when bad shows happen to good people, like Dustin Hoffman, Keri Russell, Will Arnett, Matt LeBlanc, and, shockingly, Lindsay Lohan.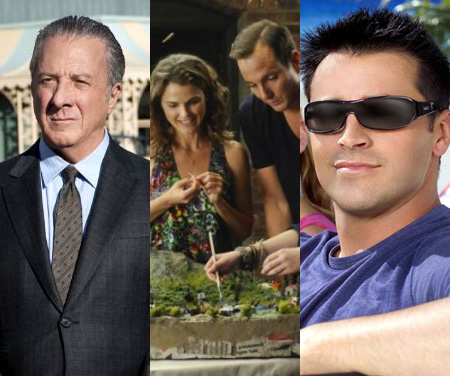 When Bad Shows Happen to Good People
More: