Could 'Where In the World Is Carmen Sandiego?' Return to PBS? Paging Rockapella!
Carmen Sandiego, patron saint of geography experts who grew up in the early '90s, could be set to make a return. In what format is the question, however. The PBSOfficial Instagram account posted this photo of the notorious thief's hat and gloves and the caption "Where in the world did this come from? Stay tuned for something awesome!"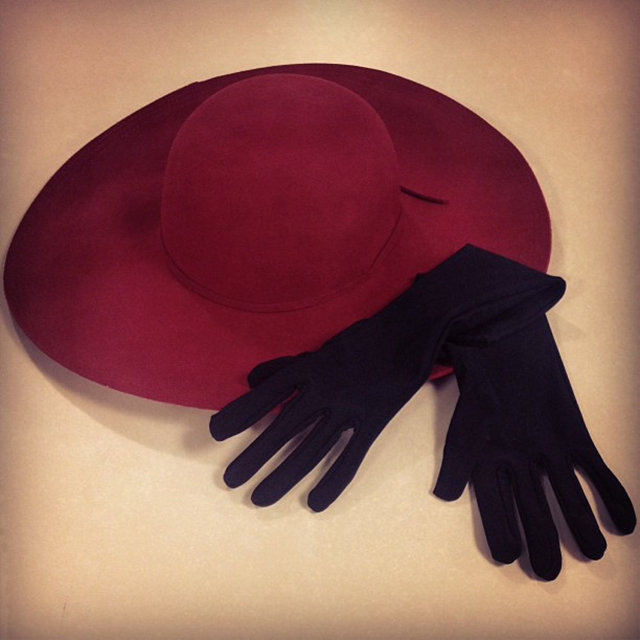 Now that could truly mean anything. Where In the World Is Carmen Sandiego? ran on PBS for five seasons, from 1991 to 1995, and saw kids 10-14 identify geographic landmarks — usually countries or cities — as part of each episode's plot to stop crimson raincoat-wearing thief Carmen Sandiego from mounting an elaborate heist. The series helped educate a whole generation of kids on the difference between Benin and Togo and even aided in preparation for the shuttle run portion of the Presidential Physical Fitness Challenge by making contestants dash across studio-wide continental maps to place markers over the outlines of ever more obscure nations.
But Where In the World Is Carmen Sandiego? actually started as a computer game in 1985 before making the jump to the (other) small screen. Could PBS' cryptic caption be hinting at a new videogame project for the franchise? A rep for the network confirms that neither new episodes of the show will be produced, nor reruns of its original run be aired "at this time." So don't even expect to see old episodes with host Greg Lee, the late Lynne Thigpen as The Chief, or in-house glee club Rockapella anytime soon, despite this follow-up tweet from the official Carmen Sandiego Twitter account:
If I were to re-air my old PBS episodes, would you watch me? xo – Carmen http://t.co/3fBdgaujfd #WITWICS #CarmenSandiego

— Carmen Sandiego (@CarmenSandiego) July 15, 2013
That tweet is probably just what it states: gauging interest in bringing old episodes of the show back to the network for a future date, though there aren't any definite plans to do so "at this time." If it does come back, can we also start a petition to bring back Shining Time Station too? And how will this girl, all grown up now, feel about having this aired again?
As exciting as whatever this news may be is, it still won't be enough to fill the void in my heart caused by regret over the show being canceled before I was old enough to compete.
Follow Christian Blauvelt on Twitter @Ctblauvelt | Follow Hollywood.com on Twitter @Hollywood_com
More:
Watch Joe Biden on 'Carmen Sandiego'!
Jennifer Lopez to Star in 'Carmen Sandiego' Movie?
The 'Pretty Little Liars' Look Like Little Carmen Sandiegos in Season 4 Poster
---
From Our Partners:


What Happened to 33 Child Stars (Celebuzz)


40 Most Revealing See-Through Red Carpet Looks (Vh1)