Which 'New Girl' Character Is Leaving the Loft?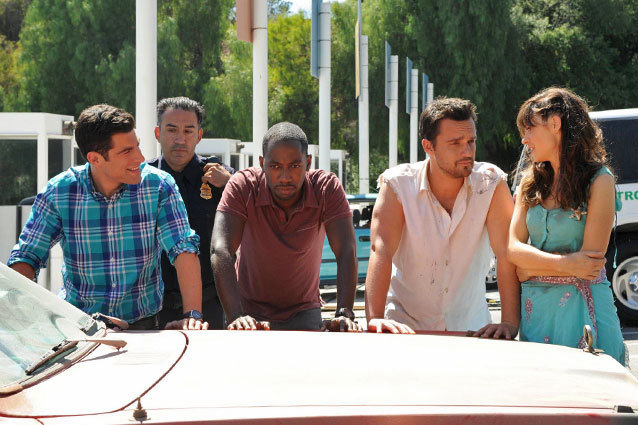 FOX
With the return of Coach (Damon Wayans Jr.), absent from New Girl's loft since the first episode, one of the roommates is leaving. Not leaving the show, but the loft that Winston, Schmidt, Nick, and Jess have shared since episode two. E! dropped the hint, but have not revealed who the ousted roommate will be. We list the reasons why each character could be leaving, and why he or she might stay. 
Jess (Zooey Deschanel)
Why she might leave: If Nick and Jess break up, it would make sense for one of them to move out. 
Why she might stay: The whole premise of the show was Jess being the "new girl" in the loft. Removing her would destroy the premise of the show. 
Nick (Jake Johnson)
Why he might leave: Again, if Nick and Jess break up, he might be so distraught as to leave. Also, from what we learned in last week's episode, does he even pay rent?

Why he might stay: Would Nick actually be able to survive in the real world?
Schmidt (Max Greenfield)
Why he might leave: Schmidt has recently realized that he is sort of evil, so maybe it's time for him to leave and do some soul searching. He also seems pretty bummed by Nick and Jess's relationship, so maybe he needs a PDA-free zone.
Why he might stay: Schmidt is the reason why the loft is always so spotlessly clean, so what would happen to the set in his absence?!?
Winston (Lamorne Morris)
Why he might leave: The New Girl writers have really struggled with the character of Winston, so maybe they are trying to phase him out a bit and try something new.
Why he might stay: E! hinted that the booted roommate wouldn't be the person you'd expect. Since Winston was Coach's replacement, he's who we'd expect, so maybe he'll stay and continue to make do with Ferguson the cat.