Which 'Real Housewives' Star Just Nabbed a Spot on Ryan Murphy's 'New Normal'?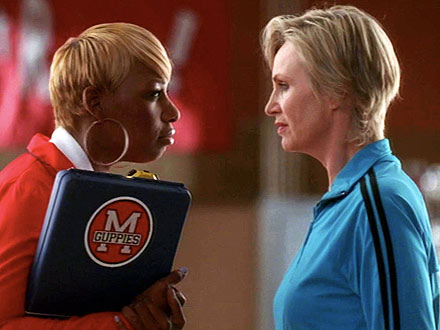 While many Real Housewives have tried their hand at fame outside the Bravo franchise, few have succeeded — aside from some solid parodies on 30 Rock. NeNe Leakes, however, is making some serious strides thanks to Ryan Murphy, patron saint (or co-creator) of Glee and American Horror Story.
Leakes, famous for her outspoken persona on Bravo's Real Housewives of Atlanta, got a guest spot on Murphy's Glee as a hard-hearted synchronized swimming coach with a wealth of bravado and a penchant for barking at her students… and Sue Sylvester. That role served as a mere dress-rehearsal, as Leakes just landed a recurring role on Murphy's new NBC pilot The New Normal.
The pilot is centered on a gay couple, played by
The Hangover's Justin Bartha and The Book of Mormon's
Andrew Rannells
. Leakes will play Rocky, though details of her character are still largely unknown. Still, we can bet she'll have a knack for speaking her mind — at great volume.
For an indication of her acting talents, check out this clip from her work on Glee.
More:
Glee Adds Some Music to Synchronized Swimming in New Pics
Glee Recap: The Spanish Teacher
[Deadline]