'Who Gets The Last Laugh?' Sneak Peek: Russell Peters Turns ATM Customers Into Criminals – EXCLUSIVE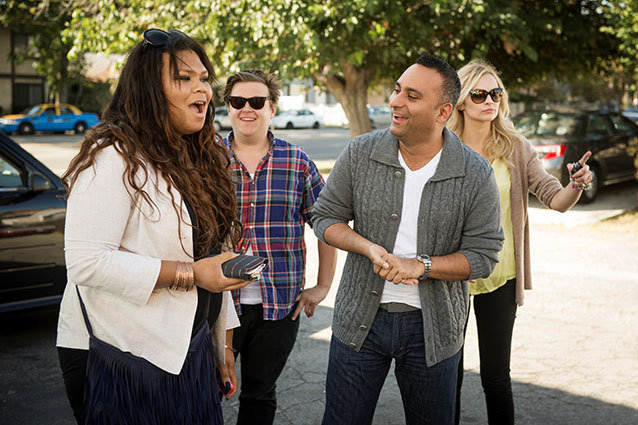 When you need to get some cash out from the ATM, you normally just stick your card in the machine, grab your mula and head out. But TBS's new hidden camera comedy series shakes things up, which makes this casual errand into a nightmare and a half. Yikes! Get ready to throw your head back in hysterics with Hollywood.com's exclusive look at the upcoming episode full of pranks on tonight's brand new epsiode of Who Gets The Last Laugh?
On this week's show, three hilarious stars compete to be coined as the most successful prankster. In this sneak peek, comedian Russell Peters turns ATM customers into criminals. During Peters's shennangian, an ATM machine winds up eatting the customers' cards. After a series of dumbfounded facial reactions, customers begin kicking and shaking the machine until the inside of the machine opens up to reveal the money inside the ATM, which of course the naive customers grab. Someone better call the cops, because these once innocent customers sure look like criminals now!
Tune in to Hollywood.com's exclusive clip below to enjoy all the silly and zany reactions that this ATM chaos incites!