Who Will Walter White, Dexter, and Daryl Dixon Vote For?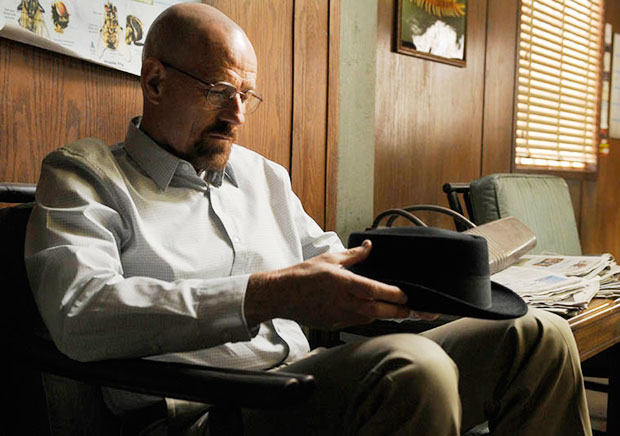 By now, you've likely heard just about every single person you know (and don't know — damn the limitless world of social media!) proclaim their opinions about the presidential election. Your friends, your family, your favorite celebrities — they've all made themselves very clear about who they want to be the nation's next Commander-in-Chief. But despite the progressive efforts to extend this sort of avenue for free speech to everyone in the country, there is one demographic whose voice remains unheard: fictional characters. Tragically, there is no platform for the likes of your beloved television companions to express their views on politics and key issues.
As such, we can't claim to know what the likes of our favorite TV characters would say regarding the 2012 election. We don't know if, say, Walter White would vie for Mitt Romney. If Dexter Morgan would opt to reelect Barack Obama. If Abed Nadir would write in Harrison Ford. That's not up to us to decide. But it is up to you. After all, this is a democracy.
It's important to figure out your small screen friends' political alignments. After all, if you're going to let anyone influence you on which candidate to choose, it might as well be someone who's been at least considered for an Emmy. And so, below is a list of some of the best men and women currently residing within the district of your DVR, complete with a brief summary of the values they might be considering upon casting their ballots this year. Look through, and let us know who you think they'd be voting for to lead the nation through 2016.
Walter White
Age: 51
Residence: Albuquerque, N.M.
Profile: Small business entrepreneur; personal vendetta against certain government departments (specifically, the DEA); favors science over religion; millionaire
Claire Dunphy
Age: Early 40s
Residence: Los Angeles, Calif.
Profile: favor of stricter neighborhood safety; strong family values; supports adoption rights for same-sex parents
Jessica Day
Age: 30
Residence: Los Angeles, Calif.
Profile: Teacher (unemployed); supports the arts; lives in squalor; has an iPhone
Dexter Morgan
Age: 41
Residence: Miami, Fla.
Something: Civil employee; in favor of the death penalty
Abed Nadir
Age: Mid 20s
Residence: Greendale, Colo.
Profile: Student (unemployed); supports the arts; practicing Muslim, but ideologies are largely rooted in science (-fiction)
Daryl Dixon
Age: Around 30
Residence: Post-apocalyptic Georgia
Profile: Ostensibly opposed to gun control and animal rights; begrudgingly believes in contributing to the community
So let us know! Who do you think these characters would vote for? And what other favorites of yours might weigh in this year?
[Photo Credit: AMC]
More:
Which Channel's Election Results Should You Watch?
'South Park': Cartman Holds The Key To The Election?
Melissa Joan Hart Chooses Romney: What, Like We Care?

Channing Tatum to Be Named Sexiest Man Alive by 'People' (REPORT)
(Celebuzz)