'Shark Tank' — Why I'm So Gosh-Darn Excited About The New Season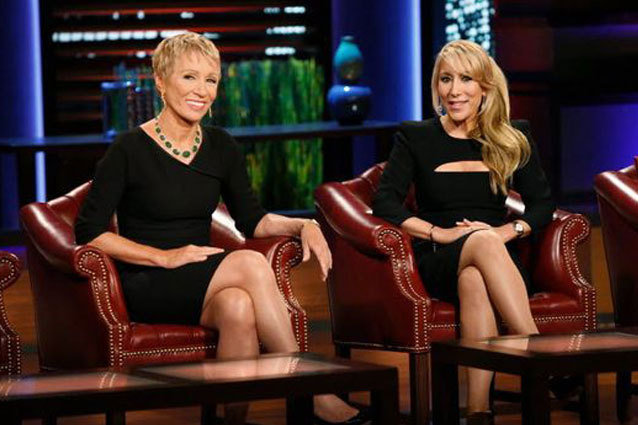 ABC
Shark Tank will begin yet another season on Friday, September 20 at 9 PM ET on ABC. And I, for one, can't be more excited. More entrepreneurs will be climbing into the tank to either get their dream funding or get torn into chum by the hungry sharks. There's pretty much no in-between there, which is what makes it great.
The show is adhering to its main core, but it's also making a big change. This time, there will be two female Sharks on the show at the same time. Before that, Lori Greiner and Barbara Corcoran tag-teamed as the lone female out of five sharks. This time, both of them will be there sometimes and Daymond John will be getting a breather. What I like about this is that it will likely calm things down in what can often be testosterone-driven negotiations. How many times do you remember Mark Cuban going, "OK, you have 24 seconds. Yes or no? Yes or no? OK, I'm out. See ya!"? I can see Greiner and Corcoran both slamming on the brakes there to bring things back to a more sedate level.
One of the main draws of the show is that it is very re-watchable. I've seen the same episodes several times and taken away something new each time from how an entrepreneur either did a great job with the negotiations or frittered away their chance by even walking through those doors to meet the Sharks.
What I also love about the show is that the sharks have their own distinct personalities and aren't afraid to insult each other as well as those poor sharks that come in. Kevin O'Leary calls himself "Mr. Wonderful" and is more often a jerk than not. John can be brusque when he realizes the pitch is not for him, but for all his machismo, Cuban tends to be like Robert Herjavec and is very helpful in his explanations of why he is or is not in – unless the prospective entrepreneur pisses him off.
The only thing I don't like in the show is that advertising is starting to creep in at some points. Suddenly one of the Sharks will proclaim that they have to take a call on a prominently named phone. Things like that jar a bit. I know they have to do this to help combat DVRing, but it takes me out of the show.
Other than that, I can't wait until Friday. Come on in…the water's fine.
More:
'Bones' and Awesomely Awkward Product Placement
Lorde of the Teen Pop Stars
Meet the 'Breaking Bad' Props Guy
---
From Our Partners:


40 Most Revealing See-Through Red Carpet Looks (Vh1)


15 Stars Share Secrets of their Sex Lives (Celebuzz)