Why Lena Dunham's New Betty Halbriech Series Will Actually Be Brilliant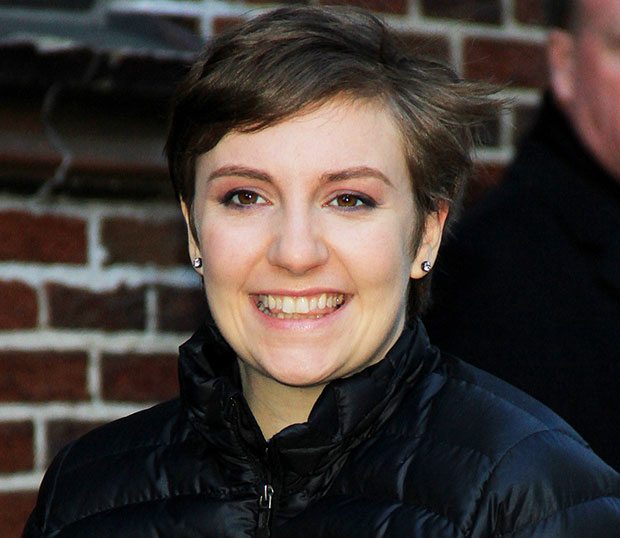 Lena Dunham is working on a potential new series at HBO with Girls producer Jenni Konner. It's called All Dressed Up And Everywhere To Go and it's centered on an 80-year-old personal shopper at Bergdorf-Goodman, according to Deadline. Is your head in a tiny little knot of confusion yet? Why would Dunham split her time between Girls — with its wealth of cultural relevance — and a show about an older woman shopping for rich people in Manhattan? Because it's brilliant, that's why and Betty Halbriech isn't just some older broad.
If Dunham is take on the story of any older woman, Halbriech is exactly where she should start. The curmudgeon of the personal shopping world, Halbriech has made a name for herself by dressing the wealthiest of the wealthy and telling them, point blank, what's on her mind. She's known for telling her customers if something looks awful on them, and her blunt style doesn't charm everyone. "Certain people are scared of me, and I can't help them," she told The New Yorker in 2012. If Hannah Horvath is the confounding, sometimes grating, but ultimately irresistable voice of her (or a) generation, who better to work on a series profiling a similarly difficult, yet ultimately more fabulous voice of a much more established generation? Yes, she's young, but stay with me here.
Dunham has proven her ability to take an unlikeable character and deliver her just as she is with a very present element of respect and affection. Unlike the abhorent Carrie Bradshaw, HBO's female heroine du jour in the late '90s, Girls knows that Hannah is often an awful person and that she's (to quote Season 2's slogan) almost kind of getting it together. It's because the show treats her like the messed up almost adult she is, with no safety goggles or smooth edges. With someone like Halbriech, the story begs an approach with that level of candidness. She needs to be exactly as prickly as she is in real life, so we can discover the elements of her that we somehow love, just like with Hannah.
And if that's not enough, think of all the opportunities for Dunham's specific brand of blunt humor. Halbriech's stalwart opinions will certainly provide a playground in which Dunham and Konner can frolic. Of course, we're allowed to worry just a wee bit about what all this extra work will do to the upcoming seasons of Girls, but Dunham's first love only produces 10 episodes in a season, and I'd like to think someone like Dunham has got enough creativity in that head of hers to work on more than a handful of TV episodes a year.
Alright, I've covered all the bases, so let's turn on some Robyn, let our worries go for now and enjoy the fact that we may have something to keep us in Dunham's world when Girls is on hiatus.
Follow Kelsea on Twitter @KelseaStahler
[Photo Credit: WENN]
More:
Lena Dunham Addresses Nudity, Implores Everyone To Cool Their Jets
Girl Power at the Globes: How Lena Dunham, Jessica Chastain, & More Made It Ladies' Night
'Girls' Wins the Golden Globe For Best Comedy

'Hunger Games: Catching Fire': Spoilery Pics From Google Maps