Why NBC Has To Bring 'Parenthood' Back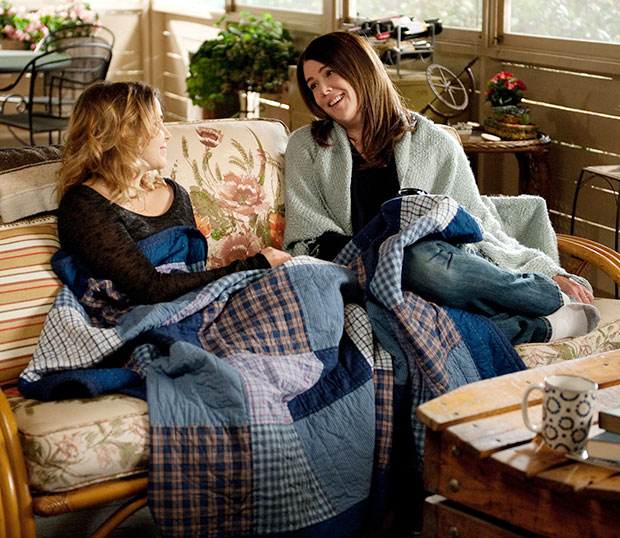 Earlier this month at a Television Critics Association panel, NBC chief Bob Greenblatt said that network is "absolutely hopeful" there will be a fifth season of the beloved drama Parenthood. But even with impressive ratings that continue to rise as the show goes on (the show actually won its Tuesday 10 PM time slot last week), since it's not a bona fide ratings behemoth or (beyond all comprehension) an Emmy darling, there's no such thing as a sure thing that the series will return. This is a fan favorite Jason Katims show, after all. 
But please, NBC, don't put
Parenthood
out to pasture in the dreaded television graveyard where you unfairly sent
Friday Night Lights
(i.e. DirecTV, or worst yet, a complete cancellation.) Never mind the fact that the show has been getting more publicity thanks to increased ratings and overall awareness of a show that had been off most people's radars for the first three seasons, but as I've mentioned before,
the tearjerker family drama is really hitting its stride
, largely thanks to a daring performance from
Monica Potter
. 
Tonight's brand new episode will be the Season 4 finale, but hopefully not the series finale. While there are plenty of little reasons why I would miss the show (Crosby's sense of humor, Adam's mad dance skills, Zeek and Camille's scorching sexual chemistry), there are also some bigger things that I would hate to see go unresolved. In anticipation of tonight's finale, here are the other story lines — other than the state of Kristina's health crisis, obviously, and whether or not Jasmine's mom will finally move out (haha, just kidding, that is so boring) — that we need to carry on into another season. 
–
Sarah's Love Triangle With Ray Romano and Jason Ritter:
Look, there's no contest here, it's Ritter all the way. Even though Sarah (
Lauren Graham
) has been nothing short of deplorable this season (who ditches the adorable, sweet Mark as a wedding date to tag along with the perpetually bummed-out muppet Hank, honestly?!) there still has to be a conclusion to all this. Conventional wisdom tells me Sarah isn't going to follow Hank to be with him and his daughter, but the show shipped off Sarah Ramos' Haddie to college, so getting back with Mark and staying put in California isn't a surefire thing. Though I
would
be surprised if Sarah left her kids behind, especially after Drew's recent trauma. (By the way, is the show going to broach that story line again? Poor Drew. He can't even get a follow-up.) Either way, Team Mark!
–
Ryan and Amber's Eventual Reunion:
While
I give Amber (
Mae Whitman
? Her?) a ton of credit (not just for upping her wardrobe from looking like an extra in
The Sandlot
to that of a grown woman) for putting the brakes on her relationship with the begging-to-be-saved Ryan (
FNL
alum 
Matt Lauria
) as to not repeat her mother's mistakes, he's back in the picture for a reason. And not just to work at Joel's construction site. Ryan is going to get his act together, win Amber back, and they will live happily ever after, dammit. 
– Victor Has To Become A Halfway Redeemable Character: Could you imagine if the show ended with Joel and Julia adopting him while he's still acting like an insufferable little punk? I've waited all season for any signs of Victor being even slightly lovable and have yet to see one. Since last week's episode indicated that a once-doubtful Julia will be going through with the adoption after all, they should give this couple at least one tolerable child in their household. 
The Season 4 finale of Parenthood airs tonight on NBC at 10 PM ET. Which story lines do you need to see resolved tonight or — fingers crossed — next season? 
[Photo credit: NBC]
More: 
'Parenthood': A Brave(rman) New World For Kristina

Craziest Celebrity Swimsuits Ever (Celebuzz)