Why Season 4 of 'Shameless' Was Its Best Yet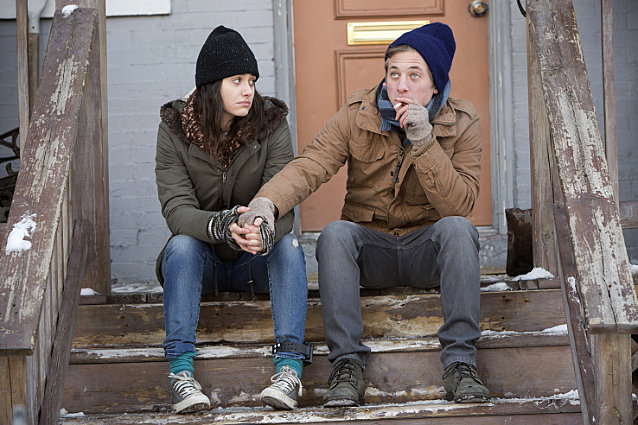 Showtime
The Shameless Season 3 finale left Season 4 with a lot of work to do. The end of the previous year read like a potential series finale: Lip was accepted into MIT, Fiona was beginning to move on from Jimmy/Steve with her first stable job (and boyfriend/boss) at World Wide Cup, all as Frank looked headed towards the great beyond with his liver failure diagnosis. Heck, even Sheila was left by her daughter and boyfriend/daughter's husband, only to start a Mary Kay-style sex toy business.
Suffice it to say, in Shameless terms, things were tied up about as neatly as we could hope for. But if Season 3's finale served to pull together a lot of long-running plotlines, Season 4 knotted them all together worse than we could ever imagine. And it's those exceptionally hard-to-untangle knots that made up Shameless' best season to date.
Season 4 redefined "low" for most of the characters – we're certain that Frank will look back on his pint of non-alcoholic beer with a shudder. But in all seriousness, many of the characters really did fall farther down the rabbit hole than we've ever seen them. The ever-cocky Lip got knocked down a peg, but this time it wasn't by mean girl Karen Jackson – no, it was the University of Chicago that caused him to really work for the first time and showed him just how much he was capable of juggling.
Fiona hit her low point when Liam nearly died of an overdose on her watch, then continued to get deeper and deeper as she went from jail to parole to jail and, finally to parole once more.
And Frank had the darkest arc of all. And the most Sisyphean: after 12 episodes of wrestling with mortality and watching the crows circle ever closer, he finally broke through to the other side, only to celebrate with a few hearty pulls of liquor. Yes, this season certainly had its fair share of heartbreak, but by pushing these much-loved characters to their very limits (though let it be said that if there's a way to go even further, Shameless will find it) we got some of the very best storytelling on television.
We've said it before, and we won't hesitate to say it again: here's to a Season 5 that exceeds even our wildest expectations.