Why We Need 'The Mindy Project' in Our Lives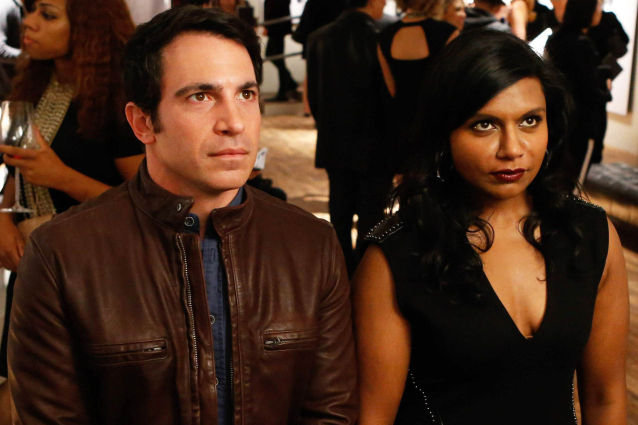 Jordin Althaus/FOX
The Mindy Project is on the bubble. In other words, send help! The show has struggled out of the gate, but it's managed to hold on for one and a half, lovely, hilarious seasons. And we want – nay, need – a third.
The show has too much to offer before it goes riding off into the sunset – it's too young to die, and here's a few reasons why:
* Brendan DeLaurier: I may or may not have an obsession with Brendan – he's my favorite of Mindy's exes (so move on over, shoe store mogul Casey and oral surgeon Bill Hader). His reaction to Maria Menounos' rendition of "Santa Baby" ("You were offering up your womanhood to Santa in exchange for material gifts!") may just be one of my favorite lines on the show, ever. Heck if Danny Castellano wasn't on the scene, I'd be pulling for a reunion: his douchey pretentiousness is unparalleled in its hilarity.
* Peter and Morgan Forever: As Danny and Mindy have grown closer and closer, Peter and Morgan have spent a lot of recent storylines together (guess fifth-wheel castmate Dr. Reed has his unhealthy relationship with food to keep him company). Even better, they've been thrown together by mutual shipping of Mindy and handsome-lawyer-Cliff – they spent the entirety of "You've Got Sext" sending him … you guessed it, sexts from her phone, and they recently (heartwrenchingly) convinced him to get back together with her following their break-up. And watching them suffer through the dulcet strains of Cliff sobbing along to Jewel through the air vents? A+.
* Will-They-Won't-They?: No good romantic comedy is complete without a will-they-won't-they couple, and The Mindy Project has the ace in the hole with that one. Mindy and Danny started out quite adversarial, but have grown closer and closer as friends, and in the midseason finale, they finally kissed. But it's far too soon for it all to be peaches and cream – Mindy even hinted at the fact that their impromptu airplane makeout may lead to some regret; so it looks like the two are in for some more turbulence. And we need them to be able to see them through their bumpy ride to happily ever after.
The Mindy Project is a show that's only improved with time (I'm not even going to make the standard "fine wine" joke) and our lives simply wouldn't be the same without it.