Why You Should Be Excited for the 'Grey's Antomy' Home Stretch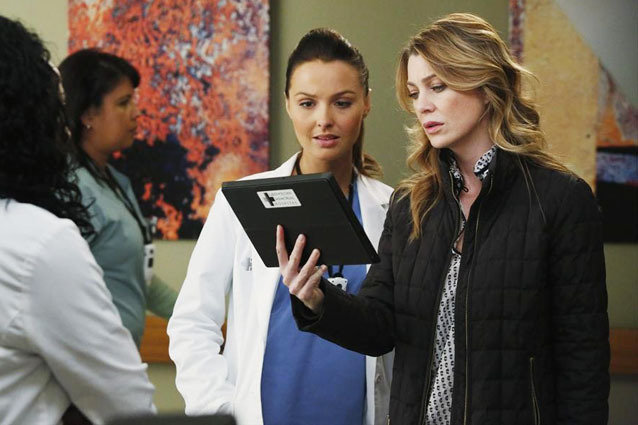 ABC Television Network
The winter finale of Grey's Anatomy left a bunch of questions that need to be answered for the doctors of Sloan-Grey Memorial Hospital. Drama will unfold in unusual ways, but what road will take us to the season finale?
The Departure of Sandra Oh
Every dedicated Grey's fan knows that Sandra Oh, who plays Dr. Cristina Yang, will leave the show. But how will the doctor drama handle it? She could leave to become a brilliant surgeon somewhere else. Don't count out death. And what will become of her torn friendship with Dr. Meredith Grey (Ellen Pompeo)? Will it mend by the end of the season?
Is Dr. Avery Going to Be a Major Distraction?
Dr. Jackson Avery (Jesse Williams) has the final say on the Sloan-Grey board of directors. But he has caused a lot of trouble by busting up Dr. April Kepner's (Sarah Drew) marriage. And he had a girlfriend while doing this. A responsible leader doesn't engage in this type of behavior. Could this lead to Avery's overthrow on the board?
Will Dr. Grey Pull Her Weight?
She's balancing motherhood, supporting her brilliant husband, engaging in a feud with her best friend and trying to make organs on a 3D printer. Dr. Grey can't do it all, so what will suffer? Hopefully, she makes amends with Dr. Yang. It will be difficult to continue her research if her husband, Dr. Derek Shepherd (Patrick Dempsey) gets involved in brain research at the behest of the President of the United States.
What Will Be The Big Surprise Or Cliffhanger?
No Grey's Anatomy season is complete without some kind of disaster or sudden death in the final few episodes. Last season, it was disaster and death. What will test the doctors this season? The anticipation alone is worth watching the episodes that lead up to the end.