Will Arnett Cast In CBS Pilot: R.I.P. 'Up All Night'?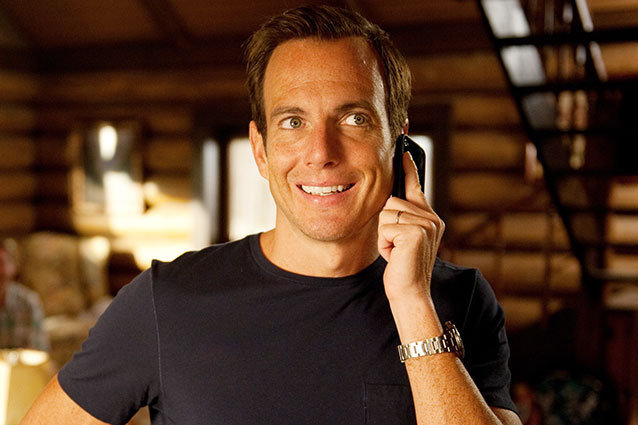 The dream was nice while it lasted, but it might be time for Up All Night to close up shop, officially. First, Christina Applegate announced her departure, then there was news that Maya Rudolph was pregnant: and now comes news from The Hollywood Reporter that the third and final star of NBC's troubled series, Will Arnett, has been tapped for a pilot at CBS. Up All Night, we appreciate your verve, your zest for life and to persevere above all else — but it might be time to throw in the towl. For good.
RELATED: What's Behind Christina Applegate's Up All Night Exit?
The as-yet-untitled project was written and executive produced by Greg Garcia, creator of such shows as Raising Hope and My Name Is Earl. It is said that the multi-camera comedy appealed to Arnett (over several others that were reportedly courting him) given its parallels to his own life. It tells the story of Jack (Arnett), a recently divorced man whose life gets all a-screwy when his own parents end up having martial problems at the same time. Oh, the humanity!
RELATED: Is Maya Rudolph's Pregnancy The End of Up All Night?
While the Garcia project is still officially playing second fiddle to Arnett's obligations at Up All Night, it sure feels like as good a time as any for NBC to let it go gently into that good night. How many more nails do you need in this coffin anyway, you guys? It was fun while it lasted, at least we'll always have that.
Hollywood.com has reached out for comment, but did not hear back at the time of publication.
Follow Alicia on Twitter @alicialutes
---
From Our Partners:


'Warm Bodies' Nicholas Hoult as Young Han Solo? (Moviefone)


40 Most Revealing See-Through Red Carpet Looks (Vh1)