Will Arnett to Return as the Evil Devon Banks on '30 Rock'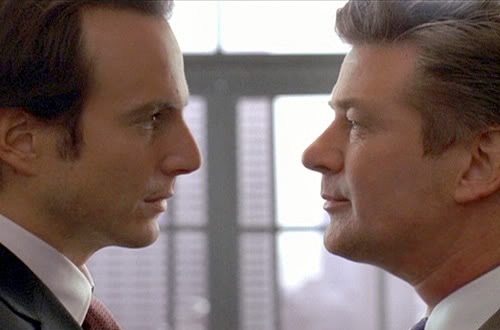 30 Rock has some of the best recurring characters in television. Dean Winters is a champ as Liz Lemon's (Tina Fey) on-again-off-again horrible boyfriend, Dennis Duffy. Chris Parnell is comedic dynamite as worst-doctor-ever, Leo Spaceman. But topping them all is Will Arnett as Jack Donaghy's (Alec Baldwin) consistent business rival, Devon Banks—the ruthless, double-crossing NBC executive who puts as much effort into stabbing his competitors in the back as he once did into hiding his sexuality.
Thankfully, we will be seeing Banks again soon, as Arnett will make another guest appearance on Season 6 of 30 Rock.
The last we saw of Banks, he was newly married and the father of triplets. After being approached by Jack with a chance to help the newly renovated NBC become more "gay-friendly," Banks manipulates this opportunity to make a power play for Jack's job. However, he realizes that he cannot bear to let the demanding position take him away from his children.
Now that Banks is a family man without professional aspirations, what role will he play in his upcoming episode? Perhaps he'll try to rival Jack, also a new parent, in a competition of fatherly superiority. Maybe he'll find a way to involve his children in running a company. Or he might just be back to stalk Kenneth again. No matter what, it'll be a win.
Arnett stars (also in the position of stay-at-home dad) on NBC's Up All Night, which airs Wednesday nights at 8 p.m. ET/PT. Season 6 of 30 Rock will premiere as a mid-season replacement in January on NBC.
Source: TVLine