Will Ferrell Displays His Glorious Mane in New 'Eastbound & Down' Pic
January 2012 will mark the return of a great American: An American who doesn't feel the need to class up his speech, or his wardrobe, or his facial hair. An American named Kenny Powers, who will bring Eastbound & Down back to HBO. Danny McBride will be joined once again in the series by frequent collaborator Will Ferrell, playing Powers' arch nemesis, car dealer Ashley Schaeffer.
Some fans claimed to be underwhelmed by Ferrell's past performances on the series. However, even the worst Will Ferrell is still a supremely watchable and entertaining Will Ferrell. And even the worst episode of Eastbound & Down is a pretty damn funny episode of television.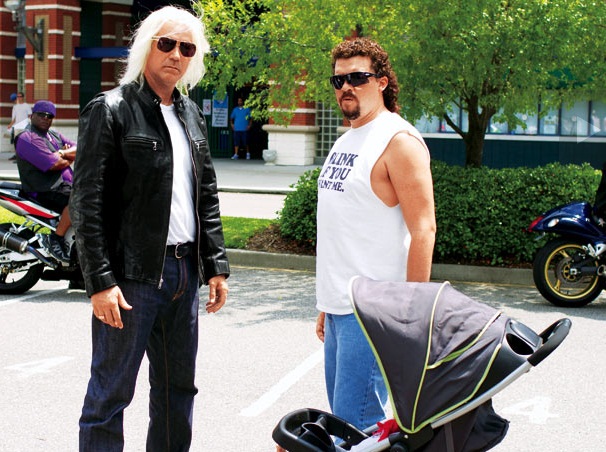 Source: EW