Make 'Em Laugh: Will Ferrell Heading Back to the Small Screen and a 'Ben Stiller Show' Reunion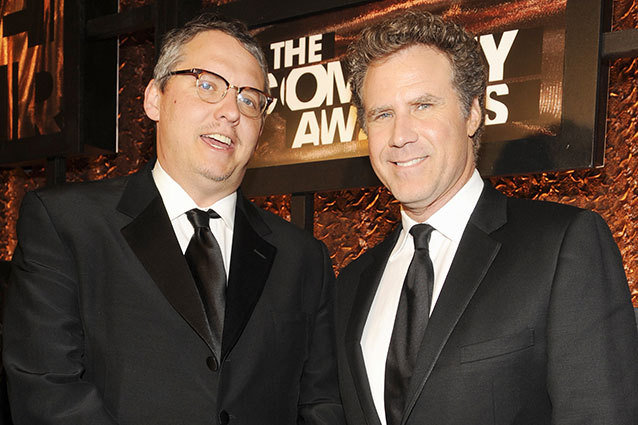 A comedy nerd's dream come true: IFC has ordered two new series from the likes of Will Ferrell, Adam McKay, Ben Stiller, and — better call Saul! — Bob Odenkirk. 
RELATED: Harrison Ford Joins 'Anchorman 2' 
Saturday Night Live vet Ferrell is headed back to the small screen for The Spoils of Babylon, alongside his Funny or Die/Anchorman/Step Brothers cohort McKay. The series, which IFC has ordered for six half-hour episodes, is about the adaptation of an epic saga from an author named Eric Jonrosh (played by Ferrell, who is also executive producing alongside McKay) whose story chronicles the lives of a wealthy oil family over the span of centuries. "This is a crazy and maybe even a stupid idea," Ferrell said in a statement regarding the series, which is written by SNL's Andrew Steele and directed Casa de mi Padre's Matt Piedmont. "IFC is either really courageous or really stupid which makes them the perfect partner for us." The show is slated to air late 2013. 
RELATED: 'Anchorman 2' Has a Pants Party! — POSTER 
In addition to The Spoils of Babylon, IFC has also ordered ten episodes of The Birthday Boys, a new sketch comedy/variety show from the Los Angeles comedy group of the same name. The show is executive produced by both Odenkirk (who is also a writer and director on the project) and Stiller (long 0verdue The Ben Stiller Show reunion alert!), who said in a statement, "The Birthday Boys are too good to just be making viral videos. They are funny enough to fill time between episodes of Portlandia. I'm thrilled to be working with Bob Odenkirk again on a TV project. We try to do something every 20 years or so." Better late than never. 
RELATED: Ben Stiller To Dazzle Us On 'Arrested Development' 
[Photo credit: Frank Micelotta/PictureGroup/AP Images]