Will 'Girl Meets World' Star's Singing Skills Turn the 'BMW' Spin-off Into a Musical? — VIDEO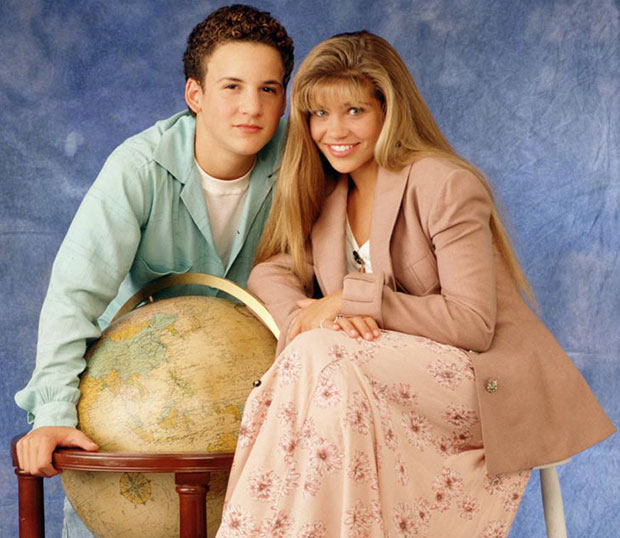 With Girl Meets World cooking slowly over in the Disney Channel's creative kitchen (fully operated by a single ambitious rat), we have time to work on our own visualizations of what form we think (and hope) the highly anticipated program will take. Living up to its predecessor, '90s phenomenon Boy Meets World, will be a difficult task — but would the best course to satisfy fans new and old be to emulate the magic of Michael Jacobs' original wonder, or to brew up something altogether new?
RELATED: 'Boy Meets World' Characters Minkus, Morgan, and More: Where Are They Now?
One element that Girl Meets World could adopt is music. Many recent Disney Channel and Nickelodeon shows have used music as a key facet in their characters and story, capitalizing on the vocal or instrumental abilities of their young stars. Girl Meets World's central heroine, Rowan Blanchard, would provide her series with ample opportunity for this path. Below is a new video of Blanchard (who plays the middle school-aged daughter of Cory and Topanga Matthews, roles carried on by BMW stars Ben Savage and Danielle Fishel), exhibiting her skill for song (and general affability — the girl's a charmer) with Adele's "Someone Like You."
We don't imagine that GMW will go the route of Hannah Montana, planting its protagonist in the heat of a budding music career (in constant conflict with her wigless "normal life"). But Jacobs' spin-off could showcase Blanchard's singing in other ways: musical soliloquies about the qualms of suburban life, romantic ballads performed by Blanchard to the classmate who has stolen her heart, maybe even a wacky Hope/Crosby showstopper duet with guest star Uncle Eric.
RELATED: An Oral History of the Infamous 'Boy Meets World' Horror Parody Episode
Some fans might be turned off by a "musical" Girl Meets World, but it wouldn't necessarily rob the show of the BMW spirit. If Jacobs does choose to employ Blanchard's talents (which he is likely to do, in some form), then we won't be losing anything, only gaining. Gaining the full momentum of a young star who clearly packs a lot of talent. If Jacobs opted to stifle a young Savage or Rider Strong back in the early '90s, imagine all of the ostensibly inane but certifiably fantastic moments we'd never have experienced.
[Photo Credit: ABC]
---
You Might Also Like:

Who Wore This Crazy Hat?

Stars Who Changed Their Look