Will Marvel's 'Agent Carter' Be the Success They Hoped For?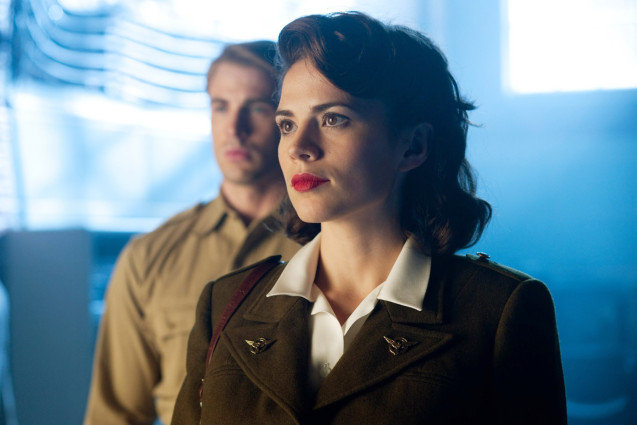 Paramount Pictures via Everett Collection
After the record-breaking premiere of Marvel's Agents of S.H.I.E.L.D., the show steadily declined in ratings. Fans began to lose hope in a television series worthy of being associated with the Marvel cinematic universe. However, Marvel and ABC are looking for success elsewhere on TV: with the new series based on Agent Peggy Carter from Captain America: The First Avenger.
Very little is known about Agent Carter since the show is still in the beginning stages of production — according to Deadline, ABC head Paul Lee said the pilot script is finished and awaiting the green light. We know that the script was written by Christopher Markus and Stephen McFeely, who penned Captain America 1 & 2. Lee also confirmed that Haley Atwell would reprise the role of Peggy Carter for the series.
A separate Deadline report claimed Tara Butters and Michele Fazekas have signed on as writers and executive producers. The pair created the CW series Reaper; they've also written for Law and Order: Special Victims Unit, Hawaii Five-O, and Joss Whedon's Dollhouse.
Despite all the unknown factors, we have high hopes for Agent Carter. Not only will it have a lead female character — something Marvel has been lacking in both its films and TV series — the writing and production team sound extremely promising.
It's far too early to make any serious predictions, but we're certainly hopeful Agent Carter is at least as successful as Agents of S.H.I.E.L.D., if not more so.