Will 'Mixology' Be the New 'Happy Endings'?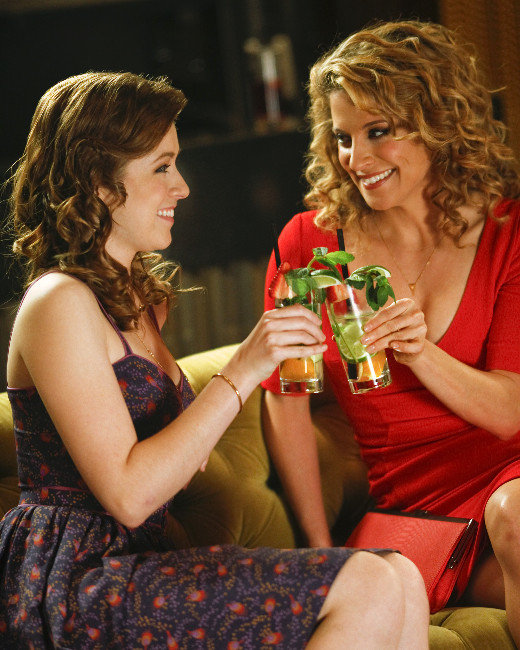 ABC
In December, the Twitter account for ABC's cancelled show, Happy Endings, began promoting the network's new comedy series Mixology. The account, formerly @HappyEndingsABC, requested fans to follow the new show's Twitter as part of a Follow Friday promotion. 
It's #FF & we have the perfect show for our #HappyEndings fans that we know you'll love! Follow @MixologyABC to learn more! #FollowFriday

— Happy Endings (@HappyEndingsVH1) December 27, 2013
However, fans of the fallen Happy Endings were not pleased with the social media promotion for another series — especially one that doesn't look very promising.  Sure, someone could argue that Happy Endings and Mixology have something in common. Both shows are about single people trying to find love in a city. However, the entire first season of Mixology is set to take place over the course of one night. Think: Garry Marshall's New Year's Eve and Valentine's Day but in a television show.
Given the slow trek that has been this season of How I Met Your Mother — which is a slowed down timeline to follow the wedding weekend of Barney and Robin — it's safe to say TV fans are a little dubious of a whole series pulling this kind of stunt. But we suppose we should give Mixology and chance before we completely knock it (if we have to.) Still, it will never fill the void left by Happy Endings because nothing ever will.
For fans of Happy Endings, there is some good in all this: VH1 has picked up old seasons of the series and will be playing them every Wednesday night on the network. They even had a New Year's Day marathon — sorry if you missed it!