Will 'The Simpsons' Call It Quits At The End of This Season?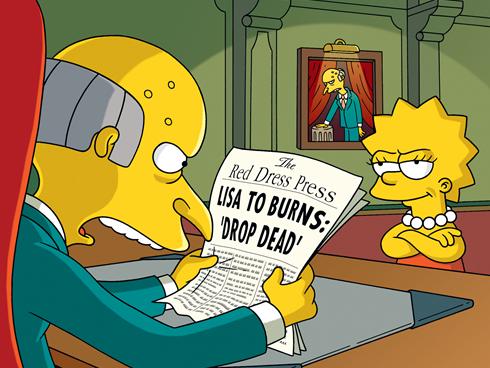 Could it be true? Could the iconic, longest-running sitcom in the history of television be shutting down for good? It could be true if the financial negotiations between the cast and 20th Century Fox doesn't reach a conclusion soon.
The Simpsons' six principal actors (Dan Castellaneta, Julie Kavner, Nancy Cartwright, Yeardly Smith, Hank Azaria, and Harry Shearer) are facing a rather stark ultimatum: take a 45 percent paycut, or else — the "or else" being that the show will end its run at the end of its 23rd season, which just premiered on Fox in September.
But how did it get to this point? Monday evening, Fox rejected the actors' other proposal to accept a 30 percent paycut with the caveat that they receive a percentage of the show's back-end profits, which are pretty sizable. Every t-shirt, toy, keychain, or candy bar with The Simpsons vissage garners cash in addition to the millions earned from the global syndication of the beloved series. Fox makes heaps and heaps of money from these offshoot products, so it makes sense that the people who bring these universally loved characters to life would want a cut. Unfortunately, that desire seemed to strike a chord with Fox in the wrong way because they came back with the 45 percent ultimatum.
So why is Fox doing this? Ultimately, it seems it's a way to drastically slash budgets. Even if the show goes under because of this stalemate, they'll still be able to reap the auxilliary benefits of syndication and merchandise. The ones who'll lose out are the six cast members, whose salaries under this new budget would drop from around $8 million per season to $4 million per season — which is still a pretty decent salary — or who'll lost their jobs altogether if they don't agree to the cuts. According to insiders, the issue is that they have no stake in anything outside of the show itself even though they've helped create the characters that adorn lunchboxes, board games and even Christmas cards. However, if Fox continues to hold out, it looks like they'll be forced to take what they can get or lose it all. We'll have to wait and see where the chips fall, but the odds don't seem to be good.
The Simpsons is part of Fox's Sunday Animation Domination lineup, serving as the prominent 8 p.m. lead-in for shows like Family Guy and American Dad.
Source: The Daily Beast