Win Our 'Da Vinci's Demons' Blu-ray Set Giveaway!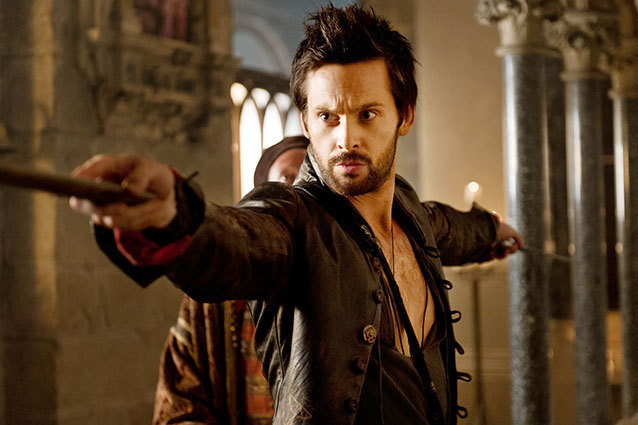 When we think of Leo, there's two men that come to mind (and they both have Italian last names)…. DiCaprio and da Vinci. As great at DiCaprio's story is, we're all about Starz' new show Da Vinci's Demons. The show profiles a young da Vinci tourtured by his superhuman genius. Leo fights against those who use history, religion and polotics to supress the truth. As a hero only armed with genius, da Vinci stands alone against darkness.
In honor of this awesome show, we're giving away the complete first season Blu-ray set of Da Vinci's Demons!
It's easy to enter, here's how:
1. FOLLOW Hollywood.com on Twitter at @Hollywood_com starting Wednesday, August 21, at 12 PM ET.
2. RETWEET our tweet: "RT and FOLLOW to win a @DaVincis_Starz Blu-ray Set! #DaVinciGiveaway http://bit.ly/13REOvX"
We'll choose a winner at random and notify them on Monday August 26, 2013.
The contest runs from 12 PM ET Monday, August 21 until 11:59 p.m. ET on Friday, August 23. Check out the official rules on the next page… good luck!