Win 'Spartacus: War of The Damned' Blu-ray Set and Novel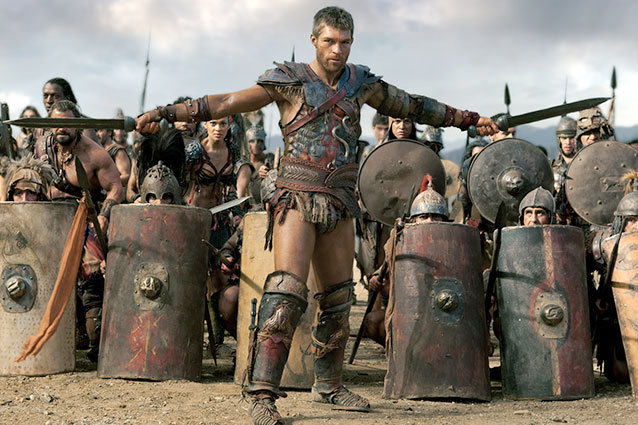 You can blame it on our undying love for Tony Curtis back in the day, but we'll always have a thing for Spartacus. Starz' Spartacus: War of the Damned, in partciular, hits all the right notes when it comes to all the things we want in a Roman commander/battle/gladiator TV series. In honor of the shows final chapter, we're giving away the compelete third season Blu-ray box set!
It's easy to enter, here's how:
1. Follow Hollywood.com on Twitter at @Hollywood_com starting Wednesday, August 21, at 12 PM ET.
2. RETWEET our tweet: "RT and FOLLOW to win a @Spartacus_Starz Blu-ray Set! #SpartacusGiveaway http://bit.ly/16MtBCJ "
We'll choose a winner at random and notify them on Monday August 26, 2013.
The contest runs from 12 PM ET Monday, August 21 until 11:59 p.m. ET on Friday, August 23. Check out the official rules on the next page… good luck!