Blizzard Watch: What's on TV During Winter Storm Nemo?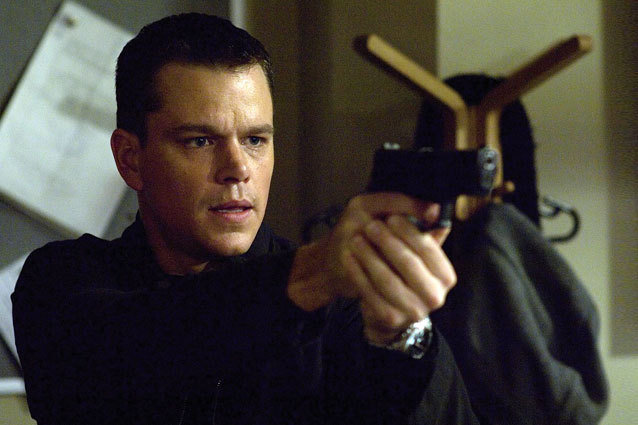 The storm approaches. You've duct taped your windows and lined your earmuffs with burlap. You've stocked up on a month's supply of raisins and talcum powder. You're already determining which friends and relatives you'd be okay with casting out into the cold when the hordes come rapping at your window. But there is still a good amount of preparation to be undertaken before Nemo hits. Namely, what the hell you're going to watch through this whole mess.
The one saving grace of being stuck indoors during meteorological desolation is, in fact, television. A guilt-free pass to devour hours upon hours of mind-numbing small screen entertainment — bawdy comedy, hokey drama, movies you've seen over and over… it's perfect.
RELATED: The 10 Deadliest Shows on TV — INFOGRAPHIC
But what exactly will you be able to enjoy this weekend? We've taken a gander at the TV listings from Friday night through Saturday, mustering up a few picks that are bound to please any victim of Nemo's wrath.
Old Sitcoms
Who's the Boss? (TV Guide Network) — Friday, 6 PM – 8 PM
The Brady Bunch (Hallmark) — Friday, 6 PM – 8 PM
M*A*S*H  (TVLand) — Friday, 6:30 – 8 PM
Not So Old Sitcoms
Seinfeld (TBS) — Friday, 6:30 PM – 8 PM
Frasier (Hallmark) — Friday, 10 PM – 12 AM
Friends (Nick at Nite) — Friday, 11 PM – 1 AM
Bourne Movies
All three Bourne movies (we're not counting the Jeremy Renner one)!
Bourne Identity (TNT) — Friday, 8 PM; Saturday, 5:30 PM
Bourne Supremacy (Encore) — Friday, 9:30 PM; Saturday, 4 AM & 2 PM
Bourney Ultimatum (TNT) — Saturday, 8 PM
James Bond Movies
Dr. No (G4) — Saturday, 10 AM
Live and Let Die (G4) — Saturday, 12:30 PM
A View to Kill (G4) — Saturday, 3 PM
The World Is Not Enough (G4) — Saturday, 5:30 PM
Non Bourne/Bond Action Movies
Point Break (Cinemax) — Saturday, 1:55 AM
Kill Bill Vol. 1 (STARZ) — Friday, 7:05 PM; Saturday, 3:45 AM & 4:45 PM
Kill Bill Vol. 2 (STARZ) — Saturday, 6:40 PM
Push (FX) — Saturday, 2 AM
Batman & Robin (IFC) — Saturday, 7:15 AM
Wacky Comedies
Blazing Saddles (CMT) — Friday, 9 PM
Nacho Libre (MTV) — Saturday, 10 PM
The 40-Year-Old Virgin (USA) — Saturday, 11 AM
The Blues Brothers (Cinemax) — Saturday, 2:45 PM
[Photo Credit: Universal Pictures]
---
From Our Partners:
Justin Bieber Drug and Cheating Rumors?! (Vh1)