The Working Women of Television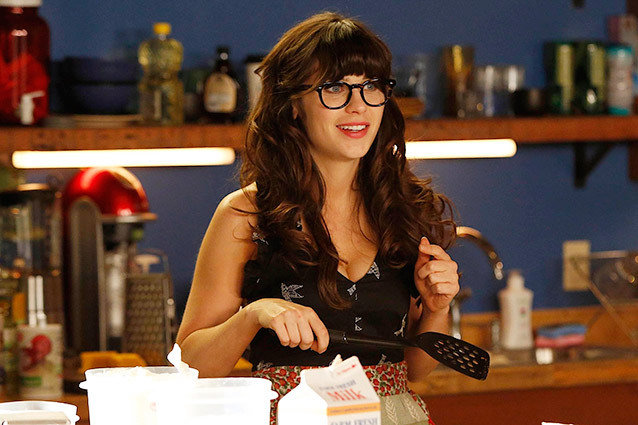 FOX Broadcasting Co.
The modern woman may get discouraged when flipping through the channels and realizing why women are taking up working. Seems like Torture, Humiliation and Murder are key motivators for finding one's dream job these days.
Alicia Florrick, Peggie Olson, Marta Walraven: All working women on your favorite (and not-so-favorite) past and present TV shows.
Alicia Florrick's husband embarrassed the family with a sex scandal on The Good Wife. Peggy Olson had to give her child up for adoption on Mad Men with only the vapid Don Draper to lean on (not sure which is worse), and on the short lived Red Widow, Marta Walraven's husband was murdered in her driveway. The common thread here? They all became successful at work following these tragedies. Alicia become a partner at her firm, Peggy got an unheard-of raise for women in her time, and Marta jumped into the drug trade.
Nothing better than a good near-death, feels-like-death or actual death experience to motivate a woman to take the reins to their lives and get a job.
But please, do not fret! Not all women on TV get begin careers on the heels of calamities.
While comedic calamity may follow the lovable Jess Day (New Girl), she carries her career close to her heart. She didn't need to come home to find her husband murdered to find out teaching was her passion.
Even drama pulls in a hard-working fresh face with Elizabeth Keen on the hit show, The Blacklist. With advanced training in psychology and behavioral analysis, she enters law enforcement as an FBI profiler. Sure, her job has gotten her loving husband tied to a chair and beaten, but only after her commitment to her career.
Liz Lemon (30 Rock) was the ultimate working gal. She produced her own TV show, dealt with corporate beasts and talent alike. Sure, her relationships sometimes come in second, but she's got a job and a boyfriend (at times) and nobody gets murdered.
The similarity between all these women: serious dedication to career.