'Wonder Woman' Actually Has a Third Suit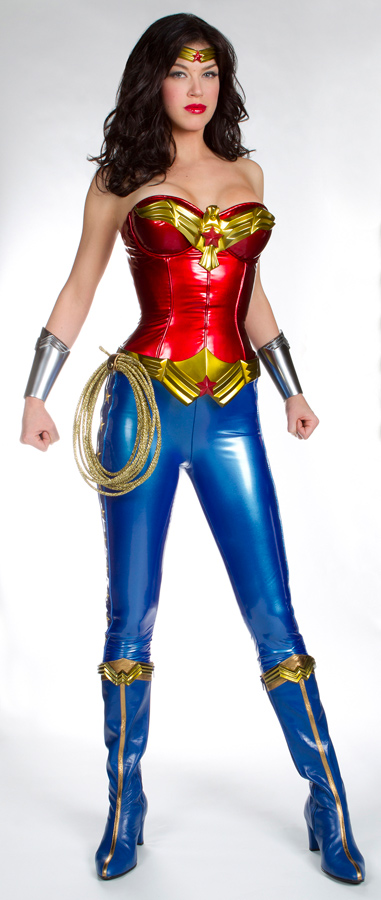 Well, we have some good news and some bad news regarding Wonder Woman's suit. Let's start with the bad news.
According to TVLine, that Halloween-style "costume" that we saw about a month ago — despite outcry from the pretty much any and everyone who saw it (seriously though, look at that thing on the left) — is actually the primary suit. But before you get start formulating your hate-letter to NBC execs, let me give you the good news: on top of the second suit we saw, she'll actually wear a third suit, we just haven't seen it yet. And oh yeah, it'll be slutty.
"There was an initial outcry about the long pants – you know, skintight pants as opposed to those little shorts [worn by Lynda Carter in the original TV series]," NBC President Robert Greenblatt told TVLine. "But the shorts were always planned. They are actually used in the final confrontation when she beats Veronica Cale (played by Elizabeth Hurley)."
So there ya have it, internets. You'll get to see Adrianne Palicki's beautiful legs after all.
Source: TVLine