'X Factor' Judge Demi Lovato Attains Hero Status, Scolds Drug-Loving Contestants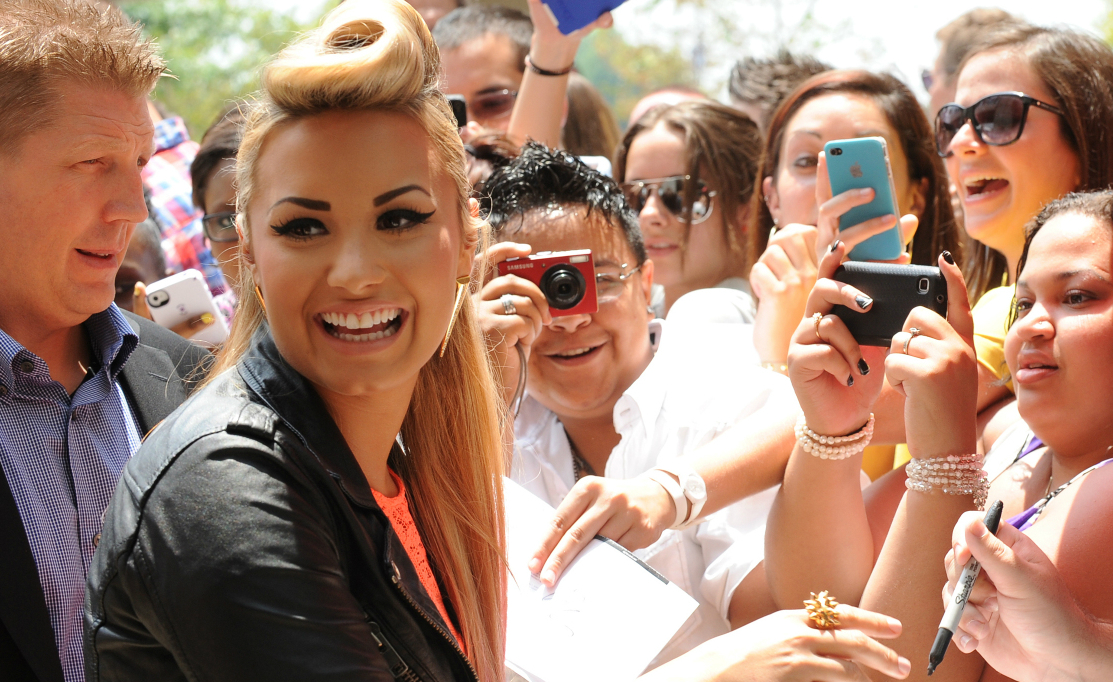 Since Simon Cowell's The X Factor began its audition process, hopping from city to city across the U.S., all we've heard are rumors about drama and hissy fits, most of which are attributed to judge Britney Spears. Finally, the drama is swinging in another direction. E! reports that young judge Demi Lovato had some harsh words for one auditioning duo, and this time, we're actually applauding the outburst. 
While Spears is being touted and lambasted for being a miniature Cowell (just take the bootleg X Factor promo below as proof), Lovato appears to be a more positive influence on the series. According to the report, Lovato became angry at the Greensboro, N.C. auditions when two contestants rapped about doing drugs, including the new synthetic upper called bath salts. Lovato asked the rappers to leave and her three fellow judges supported the decision as the audience booed its consent. (Fox has yet to respond to Hollywood.com's request for comment.) We've cringed at a few on-set rumors, but go ahead. You can smile about this one.
This report is made even more significant when we consider that Lovato has battled with drug and alcohol problems herself, and finished a rehab program in January 2011. The subject of drug use is clearly an emotional weak spot for the now clean-living Lovato, but that doesn't make her message to these flippant performers any less admirable. In fact, it's just a continuation of her very open, genuine approach to her past mistakes.
In April, she opened up to a UK magazine about rumors of her past cocaine use – and confirmed them, exposing the dangers of the starlet lifestyle that so many of her peers work so hard to conceal. With this brave move in front of a room of onlookers, Lovato seals her fate as the singing competition's "good girl."
Still, it seems that the level of fluff and over-the-top positivity that we expect of these series thanks to the American Idol judging panel might have been whisked away with Paula Abdul. Whether the X Factor judges are (rumored to be) storming out over a performance or rightfully kicking inappropriate auditioners to the curb, it's clear that there's no more Mr. Nice Singing Show. Our new X Factor judges are strict. And perhaps with all this whip-cracking, we'll see a Season 2 winner whose name we won't need to Google to remember.
Follow Kelsea on Twitter @KelseaStahler.