'X Factor' Judge Simon Cowell on Tate Stevens: 'I'd Be Happy to Write the Check'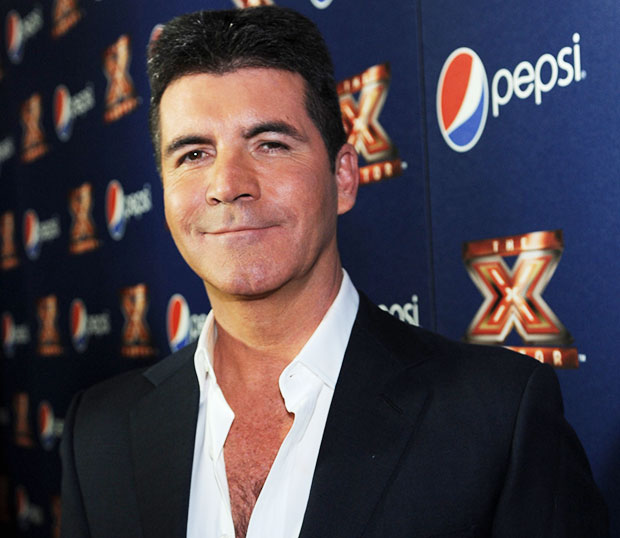 After a three-month journey filled with plenty of confetti, glitter, spikes and of course, those priceless faces on Britney Spears that cannot be unseen, it all comes down to a schoolgirl against a family man against five girls who have never given up. Tomorrow night, Christmas will have come early for Tate Stevens, Carly Rose Sonenclar, or Fifth Harmony courtesy of Simon Cowell. (His bank account has so many zeros; it won't even feel a pinch of the $5 million recording contract.) For the final triple-performance night, the remaining acts had plenty of encouragement from their hometowns (i.e. Julian Castro made a non-DNC-related cameo to support Ally from Fifth Harmony, while Tate had a puppy and a water tower named after him, and Ms. Broadway… well, they had plenty of cupcakes waiting for her in Westchester, N.Y.) during their last chance to show America their A-game. Tate got career-making praise from Little Big Town as LeAnn Rimes attempted to out-sing Carly (you get an "A" for effort, Mrs. Cibrian), while Demi Lovato went on to create the epitome of pop perfection with Fifth Harmony. (The '90s is so jealous right now.)
After the show for the performance finale, Hollywood.com chit-chatted with the last standing acts and a couple of the judges – Simon and L.A. Reid – to discuss the final performances, hometown support, the $5 million dollar prize, and which final contestant is the male equivalent of One Direction. (Ladies, you may want to hold on to your knickers, because these five blokes from across the pond are performing tomorrow night for the grand finale.) But in the mean time, check out what beans they had to spill below:
Tate Stevens, on his final performance day:
Tate: Today's just been the craziest day, and obviously, this is the biggest day. So, you know, right now, I'm just trying to take it in. Hopefully, I did enough to win. You know, we'll see… I'm not going to sleep. If I do – not much at all. It's going to be a long night.
On his immense hometown support:
Tate: That was so awesome – just the support I get; the love I get back there is amazing. And the water tower thing, that got to me. You know, you drive through someone's hometown, and that says, "Home of so and so." And to know, and to think that they thought that much of me to put my name up there is cool.
On country music having it's first X Factor winner:
Tate: You have to think that country music is still one of the biggest-selling music genres going. You know, they still go to concerts; they still go to real cities; they go to the store and get the little plastic discs. So, I think – yeah, I think country music is ready.
Carly Rose Sonenclar, on her final performance night:
Carly: I was pretty nervous. I'm not going to lie. It was a big night for me. It was really fun. I had a great time.
On performing with LeAnn Rimes:
Carly: Her style is very laid-back, and kind of like, natural. She doesn't think about it too much. She just kind of does what she feels at the moment, so I kind of took after her for that, and that helped me a lot.
Simon Cowell, on the Fifth Harmony and One Direction parallel:
Simon: They remind me of One Direction in terms of their personalities; they're fun to work with; hard working; opinionated, but that's what you want from a group. I think there's a gap in the market for a girl group like this.
On Tate Stevens' chances for the $5 million:
Simon: [His age] has been mentioned a few times. "Hey, I don't want to go back to my day job." "Tate, you're not going back to your day job." You know it. I know it. They know it… but no, I said to him a few weeks ago, I would be quite happy to write the check and put his name on it, because he did deserve it, and he did sing extremely well tonight.
On Demi's performance with Fifth Harmony:
Simon: I was amazed at how well Demi sang on the duet. I mean, she wanted to prove a point…. she was terrific.
On Demi as a mentor this season:
Simon: She got a tough category. She really did. In fact, I was laughing with her, because I got all of the good girls in Fifth Harmony, so she didn't stand a chance. But she's been great fun to work with. She's so competitive she wants to come back.
L.A. Reid, on Tate Stevens possibly winning:
L.A.: I'm going to go into it having all of the confidence in the world. I believe that my guy is the front-runner. I think he's done everything right, and I sincerely believe in him.
On his proudest moment tonight:
L.A.: Hearing the Little Big Town—the girl, I'm sorry I don't know each of the members' names, forgive me—but when she shouted Tate Stevens' name out, I was proud, because I felt like he got an endorsement from a bona fide country star.
On mentoring Tate this season:
L.A.: He seemed really comfortable, really at home. And what I've noticed is the more country the songs are, the more confident he is. And because I didn't have a background in country music, I always made decisions that were a little more pop for him, and I may have gotten him in trouble a little early on. But once I started to understand, the more country the better, you know, we sort of hit our stride.
Khloe Kardashian, on her experience co-hosting:
Khloe: Honestly, I can't believe that it's flown by this fast. I feel like I just started, and I just started to learn how to do all of this and now it's going to be done. But I've had a phenomenal time.
On her super-short skirt:
Khloe: Well, my skirt was actually shortened a little too short. So, whenever I turned around, I was like, oh, my God! My bootie is lifting it up. But it was a little too short, and there was nothing I could do at that moment.
[Photo Credit: FOX]
More:
'The X Factor' Remembers the Sandy Hook Victims With a Touching Tribute
'The X Factor' Recap: The Final Showdown
'X Factor' Stars Emblem3 on Elimination: 'Simon Said This Was Just the Start'

11 Worst Movies of 2012! (Moviefone)