'X Factor': Khloe Kardashian Odom, Mario Lopez Announced as Hosts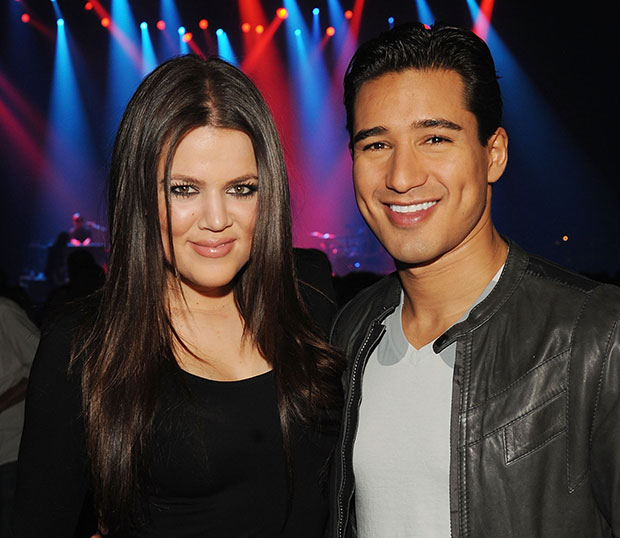 Khloe Kardashian now has a job. No, seriously, a real one! Confirming what has been long-rumored, Fox has announced that the Keeping Up with the Kardashians star will be hosting this season of The X Factor. (The reality star also confirmed the news on her personal blog.) But wait — fans will also get two emcees for the price of one this season! (The series, however, is likely feeling its lighter pockets.) Mario Lopez, Extra host and former Buddy Bands enthusiast, will buddy up alongside Kardashian to co-host the reality singing series.
"The worst kept secret in Hollywood is out," Simon Cowell says in a release from FOX. "Mario and Khloé are our hosts. They will debut on our first live show in November and I couldn't be happier."
According to the release, Kardashian, for her part, is a "big fan" who is "thrilled" to be on The X Factor while Lopez pointed to an already existing rapport between the two hosts: "Khloé and I have been friends for years and I know we'll be a great team and have a blast."
Kardashian and Lopez replace Season 1 host Steve Jones, who announced his departure in January, and follow in the tradition of early reality singing competitions like the U.K.'s Pop Idol — hosted by Ant & Dec — and Season 1's American Idol, presented by Ryan Seacrest and Brian Dunkleman. Since Dunkleman's failure as co-host, however, American audiences have grown accustomed to reality series with singular hosts — whether they'll accept two (with outsized personalities, no less) will be interesting to see.
The duo will join high-profile judges Cowell, Britney Spears, Demi Lovato, and L.A. Reid this November.
[Image Credit: Denise Truscello/WireImage]
More:
The X Factor Recap: A Very Special Episode
The X Factor Recap: Miss Independent