'X Factor' Promo: Britney's Got Bite!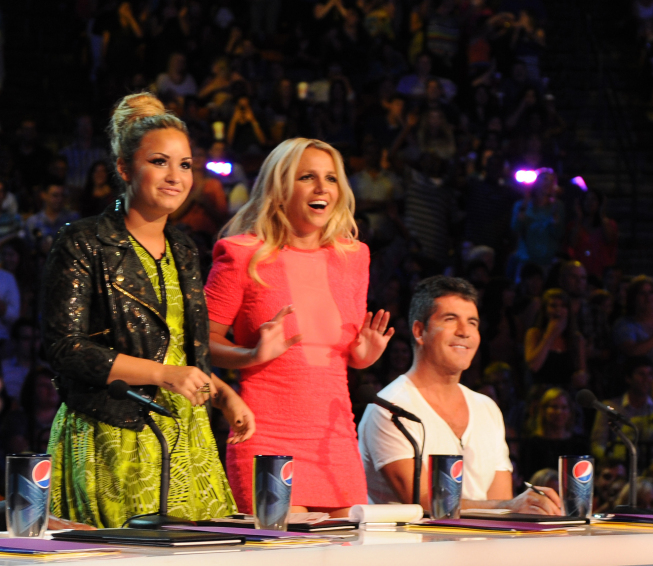 Drama! Insanity! Sabotage! Romance! Ego! Conflict! Desperation! Exclamation points!
It's no CW show — it's the new promo for
The X Factor
, which announces the in-your-face aforementioned exclamations to show you that, yes, there will be drama! And sabotage! And romance! Silly old me thought that this was just a normal singing competition, but oh, how wrong I apparently am! 
The advertised ego, conflict and desperation could potentially stem from the addition of
new judges
Demi Lovato
and
Britney Spears
, and if the new TV spot for Season 2 of Fox's quasi-successful vocal slugfest tells us anything, it's that the latter is a surprisingly honest critic.
"I want to know who let you on stage," muses Spears (who has said she's a
"fair judge"
) in the promo. Ouch, Brit! Could Simon Cowell have competition in the blunt critique category? But of course, the promo also proves that there's no shortage of Cowell dramatics ("You perform like a dog trying to lay an egg") and off-stage meltdowns ("Don't let Simon see this!" says one oxygen mask-clad woman being wheeled away on a stretcher). Wait a tick — could the second season of
The X Factor
actually make good on its rapidfire promises of exclamatory emotions?
[Photo Credit: Ray Mickshaw/FOX]