'X Factor' Ratings Dip Again: America Doesn't Want Talent?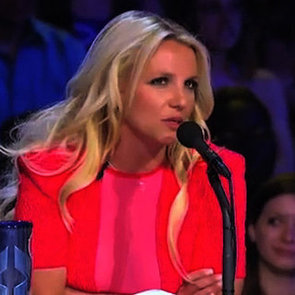 America might have talent… but it seems fewer and fewer Americans want to see it. One day after posting middling Season 2 premiere ratings, The X Factor dipped 6 percent from its Wednesday premiere, attracting just 3.1/0 despite the massive star power of judge Britney Spears. (And, this time around, we can't blame fellow Mouseketeer and The Voice coach Christina Aguilera, though X Factor's first-hour figures did rise 7 percent without its NBC competitor drawing eyes.)
But it seems audiences didn't want to see singers on any other program either. Not only did the America's Got Talent finale drop 33 percent from last season's ender with 2.4/7 — despite, again, the star power of Howard Stern — but Glee also dipped 13 percent, posting 3.3/9. (The cult musical drama, however, did finish 14 percent higher than the Season 3 finale.)
Is X Factor missing, well, the x-factor? Based on history, the show shouldn't necessarily worry — whereas the FOX reality show rose its numbers as Season 1 aired, both seasons of The Voice lost viewers as the fascinating blind auditions made way for the less gimmicky battle rounds and finals. So, X Factor, try again next week, baby, one more time.
[Image Credit: FOX]
From Our Partners:
'Hunger Games: Catching Fire' First Look: Jennifer Lawrence Back as Katniss — EXCLUSIVE PHOTOS
(Celebuzz)

(Celebuzz)