'X Factor' Shake-Up: Who Should Host?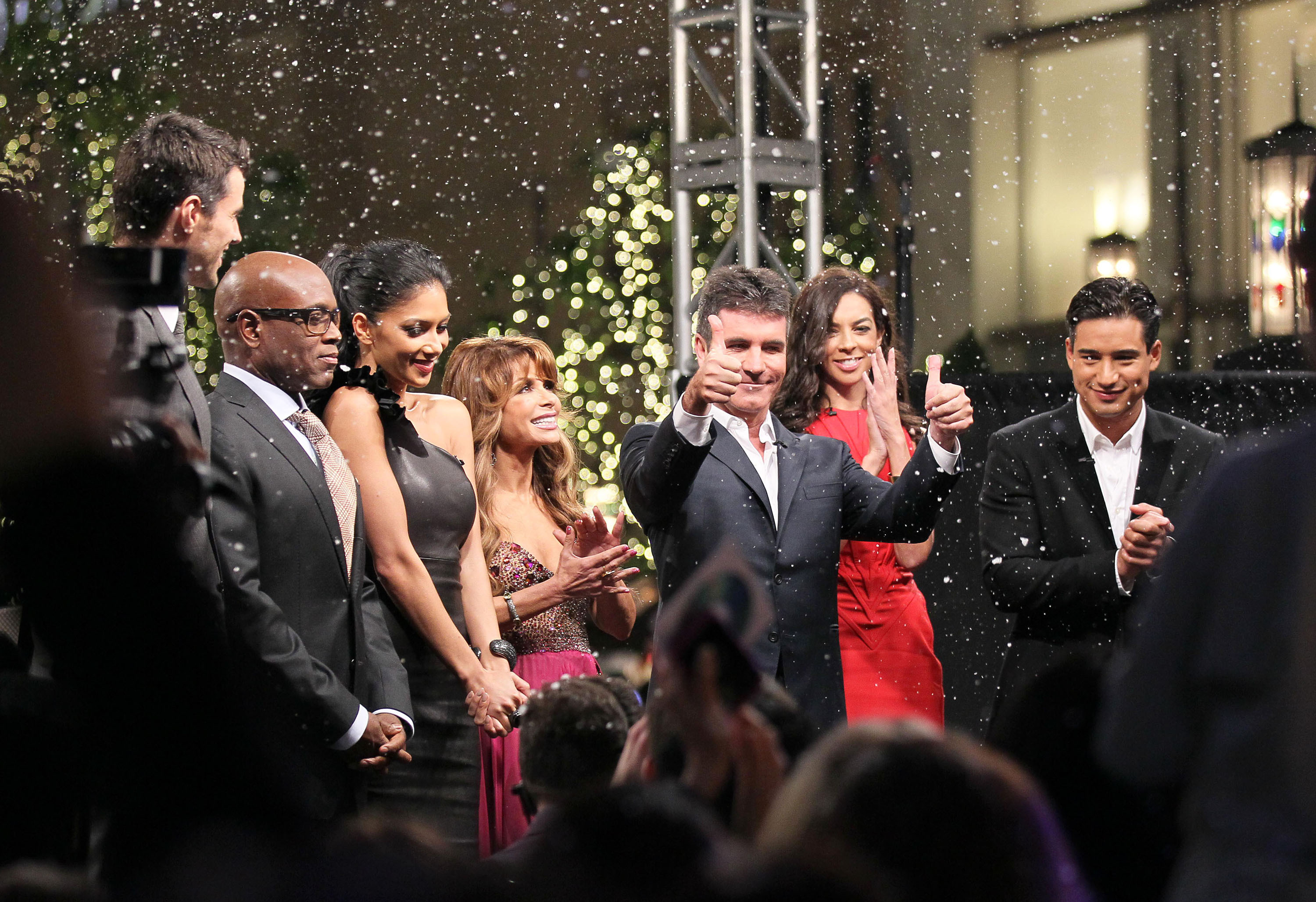 When Simon Cowell first announced that he was bringing The X Factor from the UK to the US, things were expected to go, for the most part, swimmingly — and that's not just an Atlantic Ocean joke. Then Season 1 happened, ratings fell, three judges got the boot, two more got hired, and one unlucky British host got kicked back across the pond. Suffice it to say, it's been a tough first year for The X Factor.
With Paula Abdul and Nicole Scherzinger having departed the program at the end of last season, Cowell and co., were quick to find two superstar replacements to fill the empty seats at the judges' table (next to Cowell and L.A. Reid). Demi Lovato and Britney Spears fit the bill, and the world is feverishly waiting to see just how the pop princess of the '90s fares on a reality TV judging panel. But there still remains one spot on the show that has yet to be filled: that of replacement host for ousted emcee Steve Jones, who was let go for Season 2 (and quite rightly, since Jones didn't so much host as smile and look pretty).
As everyone scrambles to figure out who will replace Jones, E! Online reports that a number of faces are in the mix for a possible male-female hosting duo, which was supposedly Cowell's original plan for the transatlantic transplant. So who's on the shortlist?
E!'s Khloe Kardashian Odom
Pros: She's wickedly funny and unafraid to speak her mind, even about things that we wish she would keep to herself.
Cons: A host has to have a level of compassion for the show's eliminated contestants, and something just doesn't seem right to have KKO acting the sympathetic mother part when she's so obviously the cool aunt instead. 
Fashion Police's Kelly Osbourne
Pros: She's not Khloe Kardashian Odom.
Cons: After the aspiring singers have their dreams ripped from them, I'm not sure if Kelly Osbourne's arms are the first destination anyone would want to run.
Extra's Mario Lopez
Pros: The dude has plenty of experience hosting shows in the past, and he's got the dazzling pearly whites to back it up.
Cons: Lopez is overexposed enough already. Don't we already get enough of our Lopez fix from seeing his painful audience interactions at the Grove during Extra?
George Clooney's Stacy Keibler
Pros: Her legs.
Cons: With no intended disrespect, Keibler has absolutely zero experience and is utterly unqualified. She's hosted a handful of wrestling events, but save for her stint on Dancing With The Stars (during which I totally split my vote between her and Drew Lachey), the girl's done pretty much nothing that could qualify her to host a mammoth reality show like this.
BET's 106 & Park host Terrence J
Pros: Who?
Cons: Who?
Sports' Erin Andrews
Pros: She's beautiful, knows how to talk to a camera and can make you feel simultaneously great and horrible about yourself at the same time. Perfect for reality TV!
Cons: I see none. Hire Erin Andrews.
[Photo Credit: WENN.com]
More:
Britney Spears, Demi Lovato Join 'X Factor'
'X Factor' Winners On 'Today': The Return of Boy Band Mania?