'X Factor': Tate Stevens Talks Album Plans, L.A. Reid Talks Successor (Rihanna?)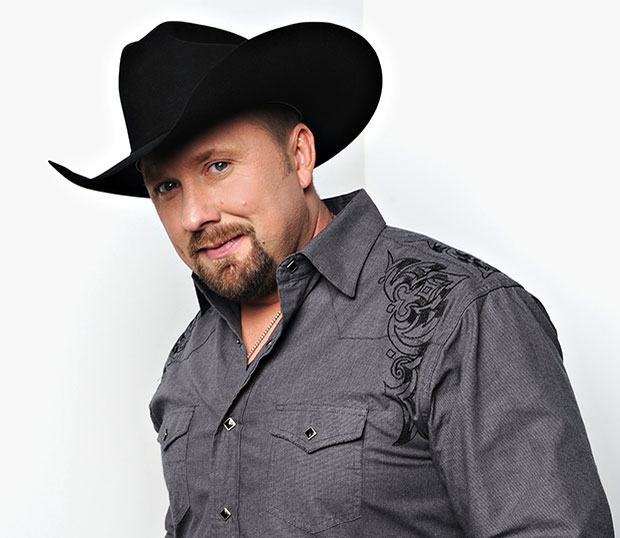 Tate Stevens proved to be country strong after America called in 35 million votes, crowing the country crooner as the winner on Thursday's X Factor season finale. When Simon Cowell repeatedly said this season the 37-year-old road worker was not going back to his day job, he really meant it. (Cue: Fifth Harmony's rendition of "Anything Could Happen.")
The emotional teary-eyed father of two from Belton, Miss., became an American dream, proving it's never too late to live out your dream. (We're keeping our fingers crossed those Mayans had their own moment of irresponsible fact-checking, because he very well deserves to cash Mr. Cowell's check.) After a well-fought battle this season, which pleasantly surprised some of those naysayers, Fifth Harmony wound up in third. But while Carly Rose Sonenclar got second place, at the tender age of 13, Little Miss Broadway still has her entire life to make herself into Lea Michele 2.0. (Insert Carly pouty face here.)
Also featured during the holiday-themed, two-hour extravaganza were One Direction, which had all of the ladies hyperventilating as they sang "Kiss You" and Mr. World Wide — a.k.a Pitbull — performing "Don't Stop The Party." (As Mario Lopez would say with Latin spice, "Que no pare la fiesta," which made Khloe Kardashian get a little caliente.) After the final show this season, Hollywood.com chit-chatted with Tate Stevens, Harry Styles (ladies, contain yourselves! He's taken… for now.), and the hosts and judges — Simon and L.A. Reid — to discuss America's choice, Tate's upcoming album, 1D's upcoming tour and Rihanna possibly replacing L.A.
Tate Stevens, on the moment he was declared the winner:
Tate: Leading up to that moment, I wanted to throw up because it was so intense. I was like, "Ugh, oh my gosh." And when they called my name, I just remember looking at L.A. Reid and I said, "They called my name. I won." And I turned into a big old puddle of mush, and we had a big man hug for a while. But like I said, I'm blessed and I can't thank people enough for everything they've done — the country fans, Tate Nation, if you want to call them that. It's crazy. They're so good. And I can't thank them enough.
On being at disbelief of being the winner:
Tate: I think it's going to take a while. I think it's going to take a while to sink in, and really get the magnitude of what happened tonight. This is huge.
On getting his wife a special gift with the $5 million:
Tate: You know what? That's her. If she wants something special, you know, I'll get it. But like I said, I haven't even thought about anything. I really, uh, I have to pee really bad.
On his upcoming album:
Tate: I haven't really started working on it yet, I just know what we're doing, I know where I'm going, I know the direction I want to go. It's going to be fun. I'm going to have some songs on there that are going to be fun. I'm going to have some of the tug-at-your-heart kind of country ballads, but you know, I want to have fun. I'm a fun guy. I love having fun, so I want that to come through on my record.
On his future goals:
Tate: My next dream is to make this record, this album, and to be able to tour and live that life. And do what I love doing. I love entertaining people. I love performing for people and I'm finally getting the chance. I can't wait.
Harry Styles, on advice for the winner:
Harry: I think they just need to stay themselves, and… the danger is to starting taking themselves too seriously. They just need to make sure they kind of know what's it's all about. Just have fun with it.
On One Direction's unexpected success:
Harry: I think we wanted to keep going as a band, and I think we may have been expected to release a couple of songs in the U.K. We've never expected any of this, so it's been absolutely amazing. We've had a great year.
On his best moment of 2012:
Harry: I think [playing at Madison Square Garden] was the icing on the cake for last year. It was absolutely amazing.
On One Direction's next tour:
Harry: The last tour is, like, made for smaller places, and this time, we are actually going to be able to make it for bigger places. It's going to be a lot of fun.
Simon Cowell, on rooting for Tate to win:
Simon: I was, because I look at him and Carly — one is 13 years old and the other is 37 and married with kids — my heart says it has to go to him because he needs it more than she does.
On Tate's upcoming album:
Simon: It has to come out by July/August next year. But they've already started working on his album. [Producer] John Shanks, who was on the show, wanted to work with him regardless and started working on material. The country world has really embraced this guy. They think he is the real deal. Like I said on the show last night, I think he's going to sell a lot of records this guy. I think he's going to fill the spot Garth Brooks [had].
L.A. Reid, on what he'll miss not being on the show:
L.A.: The biggest joy I get from it is that I know we actually get to change some people's lives. That's what I love. It's not so much — I don't really need fame, I don't need popularity. What I really need is that really good complete feeling that I've helped change someone's life. And that's always been my mission, and I had a great time doing the X Factor.
On who he wants to replace him:
L.A.: I think Rihanna should fill my spot, so that I have a reason to watch.
Khloe Kardashian, on emotional Tate:
Khloe: Honestly, Tate is so open with his emotions. He's onstage in front of millions of people, and he's a grown man that will shed a tear, and I think that's something that's so endearing about him. Every emotion – I feel like there's nothing that he hasn't shown.
On Tate keeping his feet on the ground:
Khloe: I found really cool about Tate is that every time he would be like, "You know, tomorrow I might have to go back home and get back to work." And I'm like, "Are you kidding? Do you hear yourself?" It's interesting that someone like him it doesn't get to your head a little bit. I think it would, but it never did for him.
Mario Lopez, on America picking Tate:
Mario: Yeah, I mean you can't argue with America. I just love the fact that this is the only show a 37-year-old guy could get a shot and he took that shot and he won the whole thing. He's a blue-collar guy with kids — it's just an amazing story.
On Tate's fan base:
Mario: I think Tate is going to have an immediate impact because that fan base is so strong. That country fan base has really rallied behind him. I think whenever he decides to release his album I think he is going to have a lot of support and he'll be just fine.
[Image Credit: TK]
More:
The X Factor Season Finale Recap: A Little Bit Country
X Factor Judge Simon Cowell on Tate Stevens: 'I'd Be Happy to Write Him a Check'
The X Factor Remembers Sandy Hook Victims With Touching Tribute
You Might Also Like:

20 Hottest Bikini Bodies of 2012: Megan Fox and More!