Fashion Designer Betsey Johnson Cartwheels Her Way Into Reality TV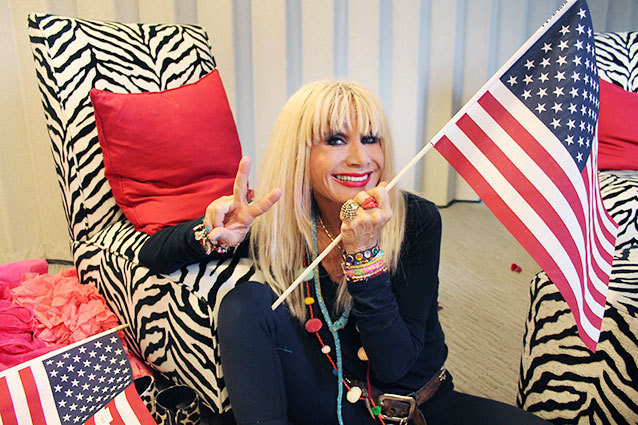 You would think that at 70, you would start to slow down. But that's not the case for Betsey Johnson. The fashion designer, who is infamous for closing her runway shows by doing cartwheels and splits, says that she's still out doing her acrobatics, especially when it comes to promoting her new Style Network reality show, XOX, Betsey Johnson. "Promoting the reality show the last week in LA, I never did so many cartwheels and splits," Johnson tells Hollywood.com.
Johnson's reality show, which premiered May 12 and airs on Sunday nights, gives insight into what life is like for the designer and her daughter, Lulu. "It's been very creative, very real, very unscripted, very much following me and my work life and my daughter and her private life," Johnson explains. "And then it all comes together because we [Lulu and I] live in the same building and we're joined at the hip."
First, the show captures Johnson's fashion career as she goes to parties and runway shows. "My work follows me," she says. "That's why there doesn't have to be a script."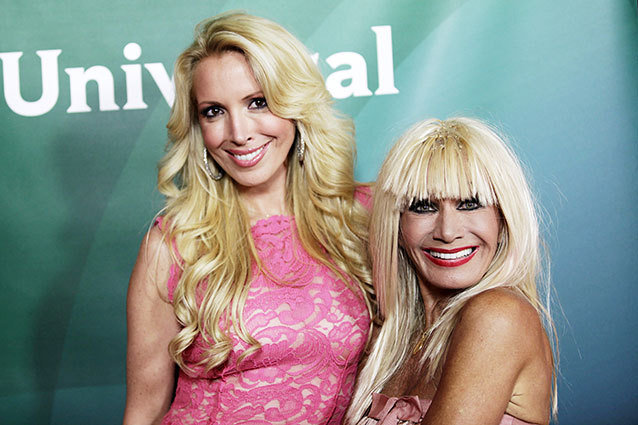 Johnson's daughter's life plays a major role in the story, too. "Lulu, unfortunately, had to go along with her divorce, a partnership for her business, [and a] breakup," Johnson says. So we get to see "what it's like to work for your mom for 15 years, fall in love, be a stay-at-home mom, have two kids, and then realize you want to come back to work."
But ultimately the show is about their mother-daughter relationship. "The main trip is I've been a single mom with Lulu since she was born," Johnson says. "We're very close, and I just won't let her go — and it's too close for comfort sometimes. That's what the reality show captures."
"It's very real," Johnson adds. "Sometimes I look at it and think, 'Someone could think that was planned, but it wasn't.' And it's funny, thank god."
Follow Lindsey on Twitter @LDiMat. 
Follow Hollywood.com on Twitter @Hollywood_com.
More:
Betsey Johnson Stores to Close
Jennifer Lopez Pic Sparks Controversy
Fashion Week Pics
---
From Our Partners:


Zoe Saldana Strips Down For Magazine (Celebuzz)


33 Child Stars: Where Are They Now? (Celebuzz)