XOXO, Barry Watson is Blake Lively's New Love on 'Gossip Girl'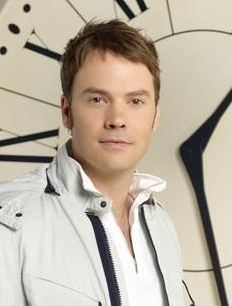 Do you all remember Barry Watson? He was Matt Camden on 7th Heaven way back when, and now he's returning to teen television with a new role of love interest for Serena Van der Woodsen (aka Blake Lively) on Gossip Girl. I know, that guy! Apparently his character, the alliterative Steven Spence, will somehow come into the abbreviated 10-episode final season and steal her heart. Or something.
Seems like an interesting ploy, considering the show's forthcoming season will bring an end to the Upper East Side shenanigans people know and love. So why, when there is so much to wrap up on the show, would you bring in a new character? He's also a young entrepreneur (is this code for d-bag?), which is amusing because Watson is 38 in real life (no word on how old his character will be, though Serena doesn't ever really seem to be an ageist in her hook-ups), and doesn't look as cherubic and young as his future castmates; many of whom were born in the mid-to-late 80s.
Do you think they're trying to continue Serena's unlucky-in-love storyline, or will this young entrepreneur finally be The One? Let us know in the comments!
[TVLine]
[Image Credit: ABC]
Follow Alicia on Twitter @alicialutes
More:
Gossip Girl to end after upcoming sixth series
Blake Lively: 'Gossip Girl isn't my best work'
Gossip Girl stars sorry to leave superfan behind