Young Carrie Bradshaw on Set: Fashionista or Fashion Roadkill? — PIC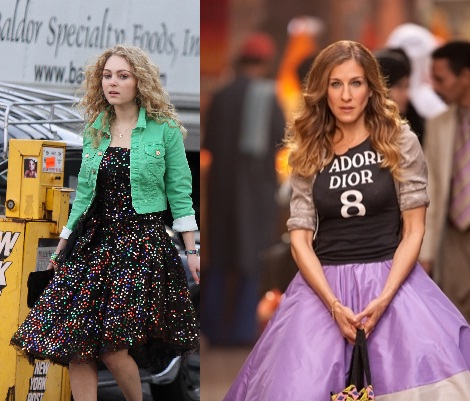 From the moment we found out young actress AnnaSophia Robb would step into Carrie Bradshaw's pre-Sex and The City shoes, the question on every fashionsta's mind is: can Mini-Carrie live up to Sarah Jessica Parker's unmistakable style legacy? 
Hollywood.com obtained a photo (below) from the Manhattan set of the CW's
Carrie Diaries
pilot, and from the looks of it, young Carrie is the perfect approximation of what our favorite sex columnist's 80s teen style. Throughout the six seasons and a movie (plus one!) for the beloved HBO series, fans saw Carrie Bradshaw don countless voluminous tulle skirts, and it appears designer
Eric Daman
(who also works on
Gossip Girl
and got his start on
SATC
) has got the retrograde style down. On March 23, the CW released the first official photo of Robb as Carrie, and she donned the extravagant skirt and sweater combo, similar to the look we see in this photo from the set in which she's wearing a black tulle skirt speckled with multicolored sequins and a jean jacket. 
Carrie was known for combining glamorous, over-the-top pieces with simple, casual items and for a few signature styles — i.e. the "Carrie" necklace, oversized fur coats, massive silk flower pins, and of course, the mega bun. It appears the teen Carrie is developing some styles of her own: a penchant for sequins and green tops. 
Are you head over Manolos for mini-Carrie's look? Or are you already clamoring for your old Sex and the City DVDs?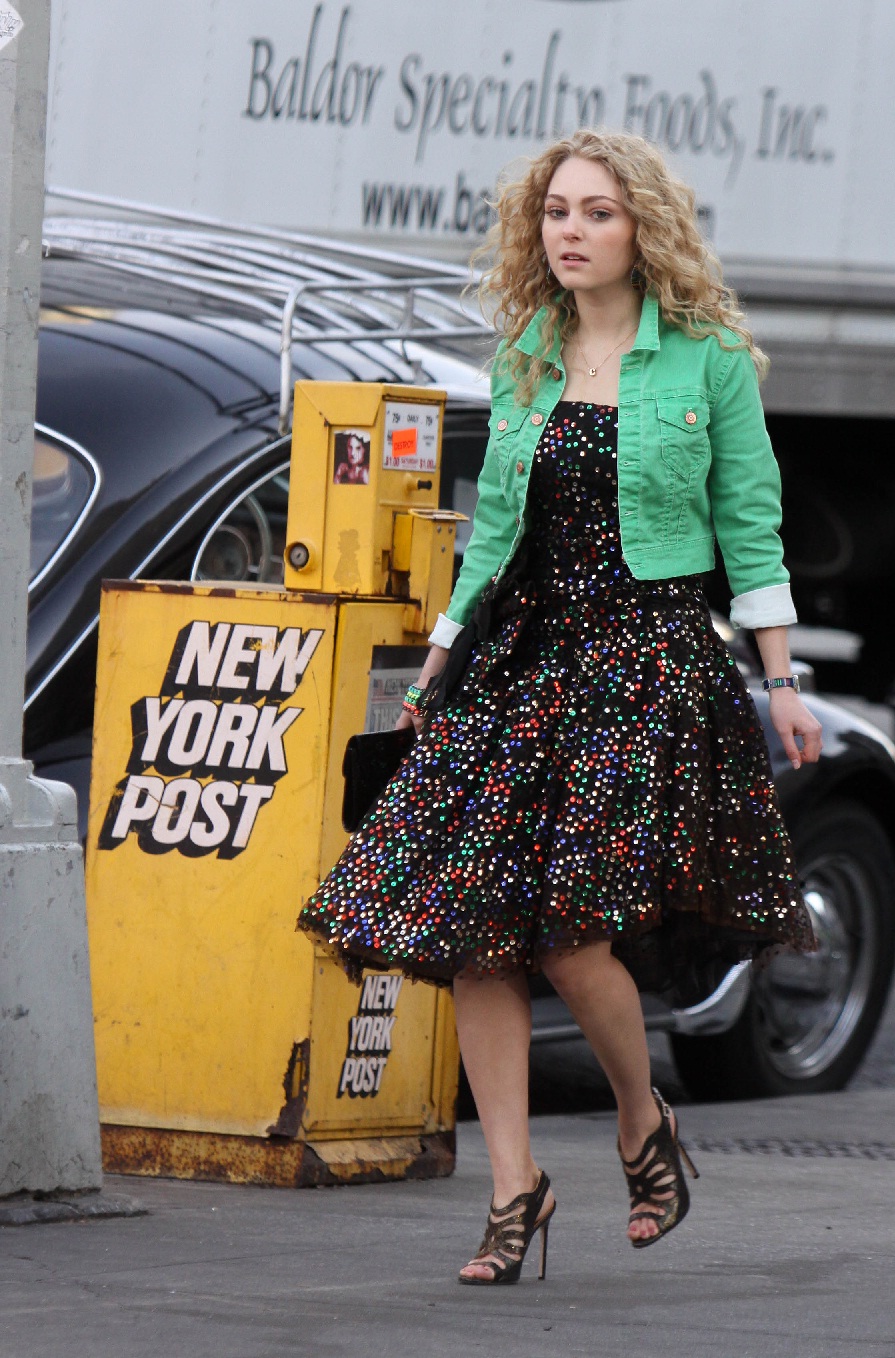 AnnaSophia Robb, who plays Carrie Bradshaw pictured on the set of the upcoming tv series "The Carrie Diaries" in Midtown, Manhattan.
[Photo Credit: Spash]
More: