'Zero Hour' and 'Red Widow': Clocks, Nazis, Russian Mobsters and More in ABC's New Dramas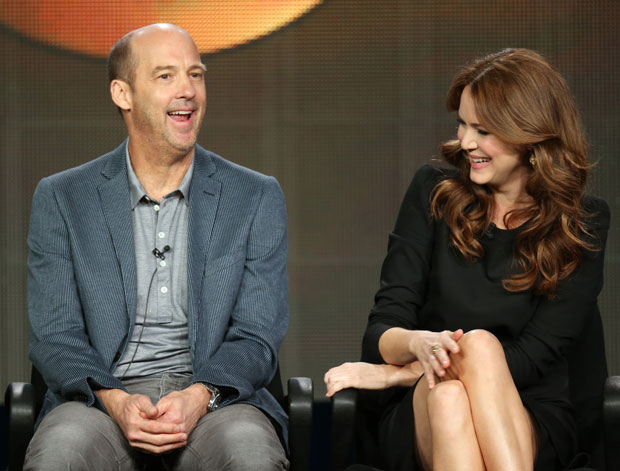 While ABC is trying its hand at another nighttime soap in Mistresses, the network's two other prime-time dramas are much more serialized and mythology-driven in nature. Red Widow, based on the Dutch series Penoza, stars Radha Mitchell as a woman who becomes a Russian crime boss after her husband is murdered in a drug deal gone wrong. Zero Hour is much more ambitious in nature, and revolves around a conspiracy theory somehow involving clocks, Nazis, and kidnapping.
Stars and producers from both series gathered to discuss their shows at ABC's presentations during the Television Critics Association winter press tour. Here's what they had to say about Red Widow, which premieres Sunday, March 3 at 9 p.m. before moving to the 10 p.m. time slot, and Zero Hour, which debuts Thursday, Feb. 14 in the 8 p.m. hour.
Twilight screenwriter and former Dexter executive producer Melissa Rosenberg adapted Red Widow from Penoza, a Dutch series. "What drew me to the project in the first place was this character," she explains of her desire to do the show. "This is a flawed female character, as all human beings are. It's a very human character. And I think that's something that has been really exciting to bring to network television."
Flaws are usually reserved for males, Rosenberg says, while women are supposed to have it together. "We've had on cable and then on network these male characters that are very flawed and complex, like Tony Soprano [The Sopranos] and Dexter [Dexter]and Vic Mackey [The Shield]. And then we've just begun to have that on cable for women in the form of Edie Falco on Nurse Jackie and [Mary Louise Parker on] Weeds. And now I think this show is bringing that kind of a character to network. It's a very tricky character to sell to an audience, because women are held to a higher standard. But as played by Radha, you have compassion for her. You are with her. Her experience is universal."
ABC ordered eight episodes of the series, something Rosenberg, whose past TV credits are in cable, appreciates. The original Dutch show is "very cablesque in its tone and its edge in terms of the characters and the moves that they make. When I went to meet with Paul [Lee, ABC Entertainment president] and everybody, I was wary because I said, 'I don't want to pull back on the edge for this or the storytelling for network.' I also felt that because this is a very character-driven show that it's not something that lends itself as well to 22 episodes. The one advantage that cable has over network [has] nothing to do with censors or violence or sex or any of that. It is time. If you have time to write a good show and you have time to develop it, you get good storytelling."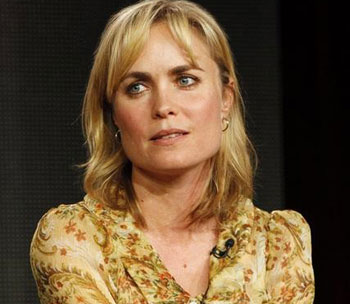 While Red Widow deals with more of an overarching story, Zero Hour is a multilayered mystery series with former ER star Anthony Edwards at its head. Edwards plays a magazine editor who must debunk a worldwide conspiracy when his wife (Jacinda Barrett) is abducted from her antique clock shop. But although it is packed with different elements, creator Paul Scheuring says he doesn't think it's too complicated to follow.
"I have a great amount of respect for the audience. Especially the new generations that are coming up beneath us — they're steeped in such narrative. They know narrative construct. They know all the tropes," Scheuring says. "So if you deliver them the cop show where the cop seems to smell odors better than other cops, it's like, nobody cares. If you give them something where they're like, 'Wow, this is different and new and they're treating me with a certain amount of sophistication,' then they're more liable to watch. And I may be wrong about that, but that's my philosophy. I'd rather go down swinging like that as opposed to go to the lowest common denominator and go 'Hey, man.'"
Because of that respect, Scheuring and his team don't plan to leave viewers hanging on for too long. Scheuring explains, "One of the things I've learned from Prison Break and making a serialized show was that if you're a single conceit show — like Prison Break or Lost or such — sooner or alter you star flapping your wings because a story needs to end. … I kind of applied that wisdom to the construct of this show, which is it's like the 24 model where you reset every year. This entire Nazi conspiracy thing will be done in Episode 13 this year, but we have a group of investigators headed by Anthony at the magazine who can then apply those skills to the next investigation next year."
Adds executive producer Zack Estrin, "We're not going to make you wait until the end of the year to find out your answers. Specifically, Episode Four you know what that thing is that we're saying was hidden beneath the church. That's not the big mystery. That's just one of many mysteries. In each episode you will find out a piece, we will turn a card, there will be a cliffhanger."
Follow Jean on Twitter @hijean
[PHOTO CREDIT: Frederick M. Brown/Getty Images; Rick Rowell/ABC]
More:
'Arrested Development' Season 4 Scoop
TCA: 'Justified' Spoilers and Cold War Spy Drama 'The Americans' Scoop
TCA: Joss Whedon's 'S.H.I.E.L.D.' Pilot Likely to Get Series Order

Megan Fox's 12 Hottest Moments (Moviefone)

Ryan Gosling's 'Airbrushed' Abs: Plus 19 More Reasons We Love the Actor (Moviefone)