'Zero Hour,' 'Red Widow,' Other Ominously-Titled ABC Shows Given Midseason Slots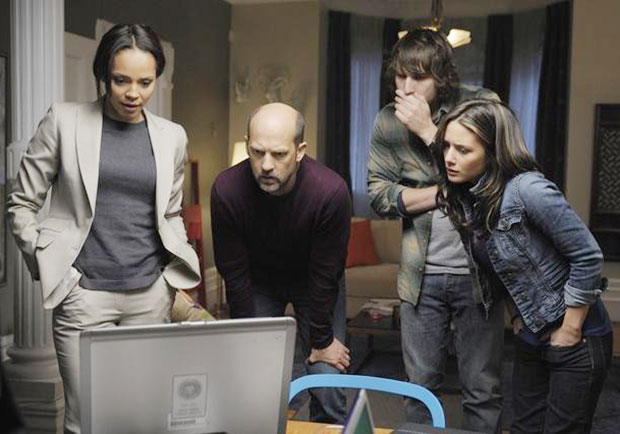 If the writing wasn't already on the wall that 666 Park Avenue and Last Resort aren't coming back, ABC just dashed any last remaining hopes for the two all-but-officially-canceled shows. The Alphabet just released their midseason TV lineup, and replacements have already been penciled in for the struggling freshman series. Mob drama Red Widow will take the place of supernatural sudser 666 at 10:00 p.m. on Sunday nights and mystery series Zero Hour will take over for Last Resort on Thursdays at 8:00 p.m. ABC had previously announced that it would not order any more episodes of 666 and Resort, a way of ending the series without actually using the word "canceled." Also, following the series end of Private Practice (likely concluding in January), the Dana Delaney vehicle Body of Proof will snag the Grey's Anatomy spinoff's Tuesday 10:00 p.m. slot.
Another year, another opportunity for ABC to fail to create a Tuesday night comedy programming block. Given the poor ratings for both Happy Endings and Don't Trust the B—- in Apt. 23 on Tuesdays, the network is holding the debuts of its new midseason comedy shows until Wednesday night's The Neighbors ends its first season at the end of March and Suburgatory wraps up on May 1. Those will then be replaced with How To Live With Your Parents (For the Rest of Your Life) and Family Tools, which will round out the Wednesday night comedy block.
Excited for any of the new shows? And is anybody sad about the departure of 666 and Last Resort?
Follow Christian Blauvelt on Twitter @Ctblauvelt
[Photo Credit: Phillippe Bosse/ABC]
More:
'Last Resort' and '666 Park Avenue' Are Practically Canceled

Kate Middleton Pregnant: Could Her Royal Baby Be Crowned Queen Diana? (EXCLUSIVE GUEST BLOG)

Taylor Swift, Harry Styles Sing Karaoke, Hold Hands in New York City (PHOTOS)