Zooey Deschanel Gets 'New Girl' Love Interest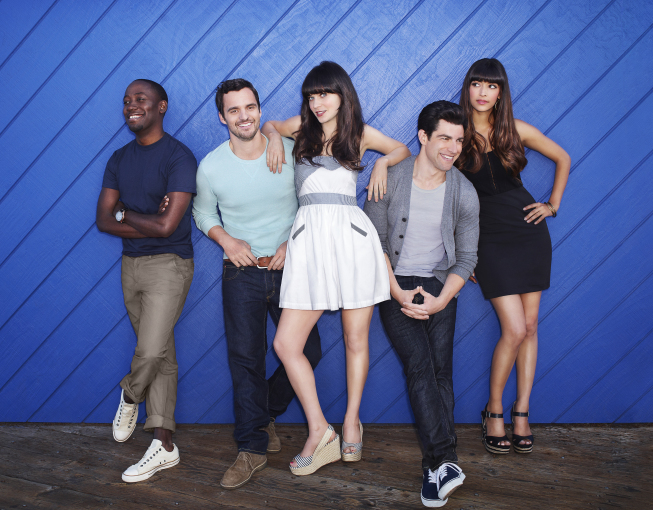 Love her or hate her, you have to admit: New Girl's Jess (Zooey Deschanel) knows how to land some hunky suitors. Is it the bangs? The weird singing? The flannel pajamas? We're not sure, but EW has confirmed that Bent's David Walton will join the cast for a recurring arc on season 2, playing yet another love interest for Jess. Walton will play your "classic bad boy type" who mistakes Jess for someone else. Naturally, zany Jess decides to just go with it anyway.
Walton's character will definitely show up on the show's Sept. 25 premiere, along with Mrs. Judd Apatow herself, Leslie Mann. Mann, whom you may remember as the French toast-loving drunkard who took a terrifying turn behind the wheel in The 40-Year-Old Virgin, will play a "shot girl" that Schmidt (Max Greenfield) hires to work at his penis cast removal party. As one does.
Finally, funnylady Rachael Harris of The Hangover will return to the show as the vice principal of Jess' school.
Follow Shaunna on Twitter @HWShaunna
[Photo Credit: FOX]
MORE:
'New Girl' scoops: Zooey's season 2 love interest revealed — EXCLUSIVE
'New Girl' Recap: Do The 'White Fang'
On This Episode of 'New Girl,' Nick, Schmidt and Winston Host the Do Something Awards