Actors Who Played the (Sports) FIeld First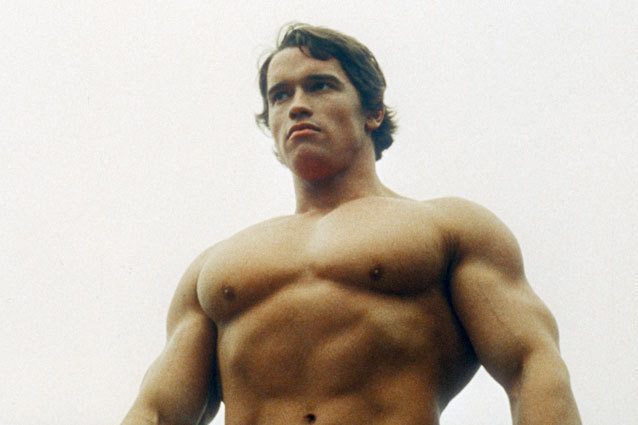 Getty Images
When it comes to athletes trying to act, a lot of them fail and the public says, "It's OK. They're athletes. " Some break through and are able to shine on either the big screen or the television. Here's 10 of them that were able to make the best transition – and although he was somewhat funny in the Naked Gun movies, I'm not including O.J. Simpson.
1. Arnold Schwarzenegger
Before he was the Terminator or Conan the Barbarian, he was a bodybuilder. Some may not think that's a sport, but it takes many hours of dedicated training to reach the levels that Ahnuld did (though some say he got help from a syringe). If you watch the movies, he moves with an athletes' grace – in my mind he deserves to be on the list.
2. The Rock
There are some who may scoff at Dwayne Johnson's placement on the list, saying that professional wrestling is not a sport. It is in the sense that the wrestlers often have to do very difficult and acrobatic acts in the ring. He also played college football at Miami, which does NOT take slouches. While he's had some lesser fare in the past few years, he's making an action comeback.
3. Jason Statham
Bet you didn't know that before he got Cranked Up and kicked butt as the Transporter and an Expendable, he was on the British National Diving team. Perhaps he threatened to punch and kick the water if it dared ripple when he dove in.
4. Fred Dryer
Dryer played in the NFL for 13 seasons, mostly with the Los Angeles Rams, back when Los Angeles HAD a football team. He even had an interception for a touchdown. He then went on to have a long run onthe TV cop show Hunter. After the show ended in 1991, he's continued to have a lot of guest spots on shows, even now.
5. Bubba Smith
Smith, who played 7 seasons in the NFL, really became well-known for his role in Police Academy and its subsequent increasingly bad sequels, though he he been appearing on TV shows before that. He was able to use his size and strength for laughs. He died in 2011.
6. Bob Uecker
Uecker, who parlayed his mediocre baseball career as a catcher for comedy ("How do you catch a knuckleball? Wait till it stops rolling behind you and pick it up.") and commercials before appearing on the TV show Mr. Belvedere and Major League. He continues to broadcast for the Milwaukee Brewers baseball team.
7. Alex Karras
Who can forget Karras, who played 12 seasons for the Detroit Lions in the NFL, playing Mongo in Blazing Saddles? Of course, after that, he was on Webster with Emmanuel Lewis. Talk about a size disparity with co-stars.
8. Andre The Giant
Another wrestler, Andre is known for only one role, but oh what a role: Fezzik from The Princess Bride. People could argue that he was doing good acting when he was threatening to strangle Hulk Hogan in the WWF (before the WWE name change). Alas, he died too young, at the age of 46.
9. Carl Weathers
Weathers is best known for the role of Apollo Creed in the Rocky movies. He also was alien bait in the first Predator movie. Before that, he played a couple of seasons in the NFL. His greatest cinematic moment though had to be the most awkward bro-hug with Sylvester Stallone in Rocky III.
10. Jason Lee
Lee was a pro skateboarder before he became an actor, mostly playing slacker roles (My Name Is Earl) before switching to family fare like Alvin and the Chipmunks. How good was he? He was chosen to get his own brand of skating shoes, which put him up there with some dude named Tony Hawk.
More:
Movie Presidents We'd Love To Get a Beer With
It's Time We Talk About Ariana Grande
Great Movie Trilogies
---
From Our Partners:


40 Most Revealing See-Through Red Carpet Looks (Vh1)


15 Stars Share Secrets of their Sex Lives (Celebuzz)