13 Things You Didn't Know About Stephen King
Author of over 50 novels and nearly 200 short stories in horror, science-fiction, supernatural suspense, and fantasy
, Stephen King
is arguably one of the most prolific writers of our time. His books have sold more than 350 million copies and many have been adapted into films and TV shows. Furthermore, his work has been credited to be a major inspiration on the Netflix series
Stranger Things.
Despite his mastery of horror on the page, the author has struggled to battle his own personal demons such as drugs and alcohol throughout his life. Read on to find out what else you didn't know about Stephen King!
1. He published seven novels under the pseudonym Richard Bachman.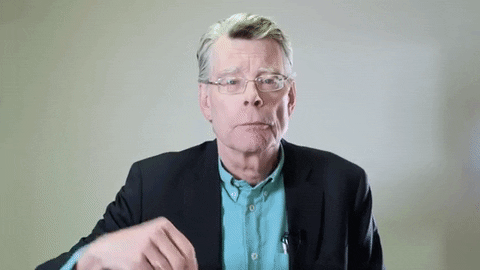 King invented the pseudonym because he wanted to see if he could market books without the attachment of his famous name. The novels are "Rage", "The Long Walk", "Roadwork", "The Running Man", "Thinner", "The Regulators" and "Blaze."
3. He prefers to be called Steve. 4. King writes for three to four hours each day.
He used to write 2000-3000 words a day but now he can only manage 1000.
5. He worked as a dry cleaner and an English teacher before becoming a professional writer.
6. King plays guitar in an all-writer rock band called "Rock Bottom Remainders."
Their motto is, "We play music as well as Metallica writes novels". Other members include writers such as Amy Tan, Dave Barry, James Luca McBride, Scott Turow, and Roy Blount Jr.
7. He is an avid fan of both AC/DC and the Red Sox. 8. He once compared Donald Trump to Cthulu.
Breaking News: Reliable sources reveal that Donald Trump is actually Cthulu. The absurd hairdo isn't absurd at all. It hides the tentacles.

— Stephen King (@StephenKing) September 12, 2016
But Cthulu was appalled at the comparison and
responded
.
9. In the 1980s, King battled a cocaine addiction.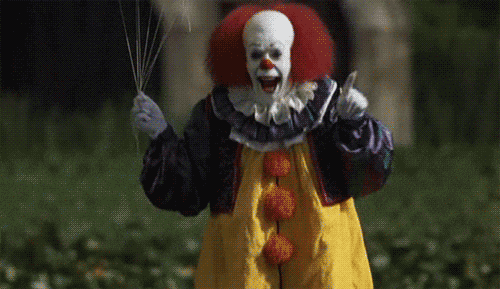 His wife eventually organized a group of family and friends to confront him. She showed him the beer cans, cigarette butts, cough and cold medicines and various drugs that were in their trashcan. Her message to him was "Get help or get out. We love you, but we don't want to witness your suicide." He got help and was able to become clean and sober.
10. King struggled with alcoholism when he wrote The Shining.
Alcoholism is a key theme in The Shining because King wrote it from personal experience. Jack Torrance, the main character, didn't go to Alcoholics Anonymous because King himself didn't know about it at the time. However, King later went to AA when he wrote the book as a miniseries.
11. He barely remembers writing Cujo because he was mostly drunk when he wrote it.
He has said that this is something he will always regret.
12. King was almost killed in a car accident in 1999.
He eventually recovered but his injuries included a collapsed lung, a gash to the head that required 20 stitches, and his spine was chipped in eight places. His right leg almost had to be amputated but doctors managed to save it.
13. He purchased the van that accidentally hit him in 1999 to prevent it from going up on Ebay.
He wanted the vehicle to be destroyed at a charity event where people could donate for the chance to smash it but it was disposed at a junkyard instead.