1984: The Year Top 40 Radio Achieved Perfection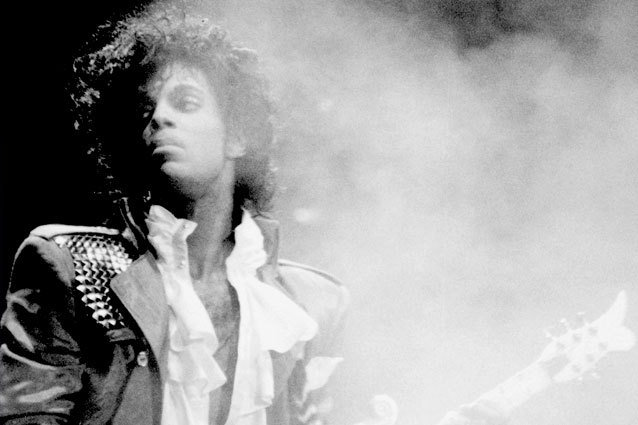 Getty Images
Okay, it's a bold statement, but I stand by it: 1984 was the year that Top 40 radio achieved perfection. Spurred by the twin successes of MTV and Michael Jackson's Thriller, radio playlists were fully shaken out of the doldrums they'd been in since the disco slump of 1979. Colorful and photogenic British new wave and synth pop acts had been making slow inroads into the Billboard Top 40 since Gary Numan's "Cars" back in early 1980. But the UK pop stars of the day were making overt plays for the American airwaves, and established stateside artists ranging from Prince and Bruce Springsteen to Billy Joel and Tina Turner were responding with some of their biggest-selling albums. And in the middle of it all, two newcomers named Cyndi Lauper and Madonna Ciccone were offering very different — although equally interesting — new takes on what it meant to be a female pop star. Here, in chronological order by the week they debuted on the chart, are a baker's dozen of 1984's biggest and best. We could have chosen at least as many more.
Tina Turner — "Let's Stay Together" (chart debut February 18, reached #26)
In one of the first cases of a vintage R&B star being brought back by younger musicians, a thoroughly washed up Tina Turner was recruited by Martyn Ware and Ian Craig Marsh of the electro-pop trio Heaven 17 to record vocals for a song by their side project the British Electric Foundation. That track led to a hit single with a stark but impassioned synth-driven take on the Al Green classic "Let's Stay Together." That single's U.K. chart success led Capitol Records to sign Turner to an album deal, resulting in the massive-selling Private Dancer LP. She had bigger songs later in the year, including the career-defining #1 "What's Love Got To Do With It," but this smaller hit still sounds the best.
Tracey Ullman — "They Don't Know" (chart debut March 17, reached #8)
British actress and comedian Tracey Ullman later became a beloved TV figure (not least because she gifted us with The Simpsons), but this note-for-note cover of the late Kirsty MacColl's brilliant 1979 girl-group homage was the first we ever heard of either of these talented women. Literally: that explosive "BABY!" that slams home the final verse is MacColl's powerful voice, not Ullman's charming but thin instrument. And yes, that's Paul McCartney at the end: Ullman was co-starring in his big-budget vanity project Give My Regards To Broad Street when the video was filmed.
Billy Joel — "The Longest Time" (chart debut April 7, reached #14)
After a string of albums that seemed like increasingly naked attempts to be taken seriously as a songwriter, Billy Joel made the best album of his career just by going back to the '50s R&B and pop singles that had been his first musical love. An Innocent Man had bigger hits, like "Tell Her About It" and "Uptown Girl," but perhaps the best was this doo-wop homage that doubled as an atypically sincere love song for his then-new sweetheart Christie Brinkley. Both his later albums and the marriage went south, but whadaya gonna do? To their credit, Joel and his touring band were unafraid to look like complete ninnies in this silly video taking place at a high school reunion.
Madonna — "Borderline" (chart debut April 14, reached #10)
After the dancefloor-centric singles "Everybody," "Burning Up" and "Holiday," Madonna proved her pop suss with this incredibly hooky single. It's as easy to move to as any of her other early tracks, but the beat was de-emphasized by the bell-like synth riffs and addictive synth-bass pulse. Brazilians call the sense of aggreeable melancholy on display here saudade, and it gives "Borderline" an elegance that her next couple of singles, "Lucky Star" (the video of which was extremely important to my 14-year-old self for obvious reasons) and "Like A Virgin," would lack.
Cyndi Lauper — "Time After Time" (chart debut April 21, reached #1)
The goofy "Girls Just Want To Have Fun" made it seem like Cyndi Lauper was going to follow Nena's "99 Luftballoons" into the annals of one-hit-wonders, but this heartbreaking ballad made it clear that despite her perhaps-questionable fashion sense, she was a genuine talent. She's So Unusual was jam-packed with hits ranging from "She Bop," the most overt hit about female masturbation until DiVinyls' "I Touch Myself," to a gorgeously minimal cover of Jules Shear's "All Through the Night." But "Time After Time" was the only one awesome enough that no less than Miles Freakin' Davis recorded it.
Night Ranger — "Sister Christian" (chart debut April 21, reached #5)
All together now: MOTORIN'! The archetypal power ballad, "Sister Christian" was the song that made it okay for girls to like poodle-haired dudes in spandex and mascara. Although this means Night Ranger were therefore partially responsible for some of the worst hits of the pre-"Smells Like Teen Spirit" era, the song's use in the supremely bizarre home invasion scene in Paul Thomas Anderson's Boogie Nights almost makes up for "When I See You Smile" by Bad English.
Duran Duran — "The Reflex" (chart debut April 28, reached #1)
The original mix of "The Reflex" that opened Duran Duran's third album, Seven and the Ragged Tiger, was kind of a botch, sluggish and overlong. For the single, the Durans enlisted Chic's Nile Rodgers (yes, the same dude who made Daft Punk's "Get Lucky" so awesome) to remix the song from top to bottom, and his tighter, punchier and more inventive take scored the band their first American #1 hit. As primitive as it seems now, this video looked positively state of the art in the spring of 1984. It was mildly controversial in the halls of Levelland Junior High, as I recall: the sequence that starts around 3:20 was rumored to suggest…um, y'know…it's a giant wave of white fluid hitting audience members in the face, you figure it out.
Bruce Springsteen — "Dancing in the Dark" (chart debut May 26, reached #2)
Born in the USA was lavishly praised from nearly all corners critically, but living in a small west Texas town at the time, I distinctly remember a lot of Springsteen's biggest fans around me finding "Dancing in the Dark" an overt slap in the face. Powered by a nagging synth riff and a booming, Phil Collins-like four-on-the-floor snare, it sounded like a "f—y little disco song" to the "Born To Run"-loving jocks. I found his willingness to listen to recent musical trends rather encouraging, but I was mostly just into the video for the really cute girl he pulls out of the audience at the end, who a decade or so later turned out to be Courteney Cox.
Dan Hartman — "I Can Dream About You" (chart debut June 2, reached #6)
A primo piece of Hall and Oates-style '80s blue-eyed soul from a writer-producer who'd had a minor disco-era hit called "Instant Replay," "I Can Dream About You" was somewhat notorious at the time for its video. Not the one above, which was rarely if ever shown on MTV, but the actual clip that MTV had in heavy rotation at the time, which is seen in the TV screens in this version. That clip was a scene from the now-forgotten teen-angst flick Streets of Fire, in which a doo-wop quartet (including future indie director Robert Townshend and Forrest Gump costar Mykelti Williamson) lip-syncs Hartman's vocal. To this day, there are probably people who adore this song who have no idea that it was sung by a baby-faced white guy with a really bad perm.
Prince and the Revolution — "When Doves Cry" (chart debut June 9, reached #1)
Nearly three decades later, it can be hard to remember just how weird this song sounded when it first hit the airwaves with a burst of Hendrixian feedback and some mumbled chanting. As skeletal as it is undeniable (ever notice that it doesn't have a bass line?), "When Doves Cry" was the song that confirmed that Prince was even weirder, and even more talented, than we had thought. As a musician, anyway: Purple Rain is a strong contender for the coveted title of Worst Film With The Greatest Soundtrack.
John Waite — "Missing You" (chart debut July 21, reached #1)
The thing about John Waite, who had been the leader of a short-lived rock band called The Babys before he went on to a solo career (and who later was the frontman of the aforementioned Bad English), is that there's this weirdly cynical vibe about him. You just can't believe a word the guy sings. Ironically, that's what makes the chorus "I ain't missing you at all" work as well as it does: a more empathetic singer wouldn't put across the paradox nearly so well.
Bananarama — "Cruel Summer" (chart debut August 11, reached #9)
Back in the pre-internet 1980s, it sometimes took literally years for a British hit single to attract enough of an American audience to hit the U.S. charts. Bananarama's "Cruel Summer" was the "Blurred Lines" of the summer of 1983 in their native land, but unless you were the kind of person who haunted the import section of your local record shop, it was a little over a year later before it reached your ears. Even though it had been the opening track on the trio's self-titled second album, released in the spring of 1984, it hadn't been London Records' first choice for an American single off the album. That honor went to "Robert De Niro's Waiting," a bouncy little tune that underneath its happy-go-lucky surface appears to be about the post-traumatic stress of a sexual assault victim.
George Michael — "Careless Whisper" (chart debut December 22, reached #1)
When George Michael and Andrew Ridgeley started Wham!, the duo meant for their music to be a cynical commentary on Thatcherite economic policy. Seriously: go listen to their first single, "Wham Rap! (Enjoy What You Do)." Or better yet, don't: it's absolute rubbish. When a song as fluffy as "Wake Me Up Before You Go-Go" is a huge improvement over your prior output, it's clear that you started from a bad, bad place. But that first American hit's follow-up "Careless Whisper" (released as a George Michael solo single everywhere but the US, where it was somewhat confusingly credited to "Wham! featuring George Michael") was the first indication of Michael's Elton John-like talent. And you can't fault that sax solo: it just encapsulates the 1980s, doesn't it?
More:
What's Up With The New Arcade Fire Album Cover?
That Badfinger Song from the 'Breaking Bad' Finale
An Introduction To Fleetwood Mac Before Buckingham Nicks
---
From Our Partners:


40 Most Revealing See-Through Red Carpet Looks (Vh1)


15 Stars Share Secrets of their Sex Lives (Celebuzz)