2014 Rock and Roll Hall of Fame: Who's In & Who's Out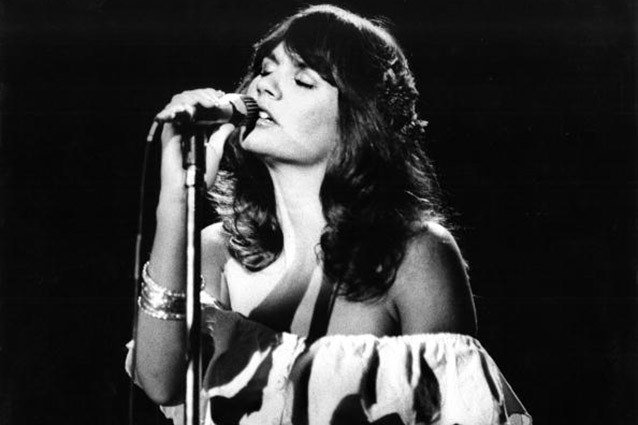 Gijsbert Hanekroot/Redferns/Getty
The Rock and Roll Hall of Fame has announced its shortlist of nominees for 2014. While the Hall of Fame is little more than a vanity project for a cabal of self-important baby boomers headed by Rolling Stone publisher Jann Wenner, who last had his finger on rock's pulse sometime before the Sex Pistols' "Anarchy in the U.K." came out, it's always fun to predict who will and won't make it in on each year's ballot. So here they are, in approximate likelihood of induction.
Nirvana
Because artists are eligible 25 years after their first record was released, Nirvana have been nominated on the first possible ballot. (Bleach came out in 1989.) They will sail through, which the board will consider proof that they're down with The Kids, notwithstanding that The Kids that bought Nirvana's albums are in our 40s now.
Linda Ronstadt
Ronstadt will be this year's sympathy vote, since she recently disclosed that her singing career is over due to Parkinson's Disease. A technically gifted (and drop-dead gorgeous) singer, Ronstadt was often hampered by her lack of interpretive skills. For example, she seemed genuinely oblivious to the fact that Randy Newman's "Sail Away" was sung from the point of view of a slave trader.
Peter Gabriel
He's been eligible for 11 years, and as a critically-respected solo artist who also scored some major radio hits, he's exactly in the hall's wheelhouse. Given the comparative lack of sure things in this year's shortlist, this may be his year.
Chic
Although the board is notoriously anti-disco (Donna Summer didn't get in until after she died), the commercial resurrection of Nile Rodgers via Daft Punk's "Get Lucky" might sway a few members to recognize the architectural genius of hits like "Good Times" and "Le Freak."
Hall & Oates
There was a period in the early 1980s where critics considered Daryl Hall a genius blue-eyed soul songwriter on the level of Todd Rundgren and John Oates an amiable dude with a killer mustache. Perhaps some residual nostalgia for the duo's hits might bring them in. Personally, I think they should be inducted just for this incredibly bizarre and primitive video for "She's Gone."
Kiss
Perhaps the only act who genuinely wants to be in the Hall of Fame, Kiss are rock's most shameless hucksters. And frankly, they deserve recognition just for the fact that they pioneered the licensing and merchandising that made pop music even more profitable than it was. But the board still has the antiquated view that rock is art, maaaaaaaaaaaaaaaaaaan, and that being too commercial is uncool.
LL Cool J
With his primary career these days being an amiable TV actor, it can be hard to remember just how outstanding singles like "The Bells" and "Goin' Back To Cali" were — LL was one of the first next-gen rappers taking the music in new directions after the first wave had passed their peaks. Like Hall and Oates, he'll get in eventually, but this may not be his year.
The Replacements
Given The Replacements' "loveable losers" image, it would actually be entirely fitting if they became one of those bands who never actually make it in. When they do — which they will, eventually — it will shut the door on the entry of other key Amerindie bands of the mid-80s like Husker Du and the Meat Puppets. The board thinks they only need one representative.
Yes
Like Rush, Kiss and Black Sabbath, Yes has their diehard fans who think the Hall of Fame is a joke for not including their favorite band. The Hall is indeed a joke, but that's not why.
Cat Stevens
Still stigmatized by the overblown reaction to some widely misunderstood quotes Yusuf Islam (the man formerly known as Cat Stevens) gave to a newspaper in the wake of the fatwa against British author Salman Rushdie, Stevens may never make it into the Hall. But then, his pleasant but lightweight take on UK folk-rock is hardly the most earthshaking music of its time.
Deep Purple
Okay, look: Machine Head was awesome. I mean, "Space Truckin'" and "Highway Star" will still rock your face off, and even as overplayed as it is, "Smoke on the Water" has one of the all-time great riffs. But the rest of Deep Purple's catalogue is at best third-string boogie. If artists with only one great album are eligible, let's induct The Stone Roses immediately.
NWA
Dr. Dre will someday make it into the Hall as a producer, but Jann Wenner lets the band whose signature song was called 'F–k tha Police" into his playground over his dead body. And Ice Cube's acting career makes NWA seem less threatening with every family comedy he makes.
The Zombies
Honestly, The Zombies are probably my favorite band on this entire list: "She's Not There" is maybe the most perfect single of the British Invasion, Odessey and Oracle is start to finish brilliant, and through Rod Argent's electric piano solos, they were possibly the very first band to bring a modern jazz influence into Top 40 pop. But they remain probably too obscure a niche taste to make the final ballot.
The Meters
That goes double for The Meters. All rock critics genuflect to this New Orleans institution led by the legendary Art Neville, but I've always suspected that most of those copies of Fire on the Bayou in their collections don't actually get pulled out much.
Link Wray
I love Link Wray's doomy, reverb-driven instrumentals as much as the next guy, but given that his first, biggest and best hit "Rumble" came out 55 years ago, I can't help but think that if he was going to get inducted it would have happened by now.
The Paul Butterfield Blues Band
Much like The Meters, critics love to name-drop Butterfield and his legendary guitarist Mike Bloomfield, but Bloomfield remains far more beloved for his mid-'60s work with Bob Dylan than for much-lauded but little-heard albums like East/West.