3 Fantasy Projects for Will Ferrell's New Female-Centered Production Company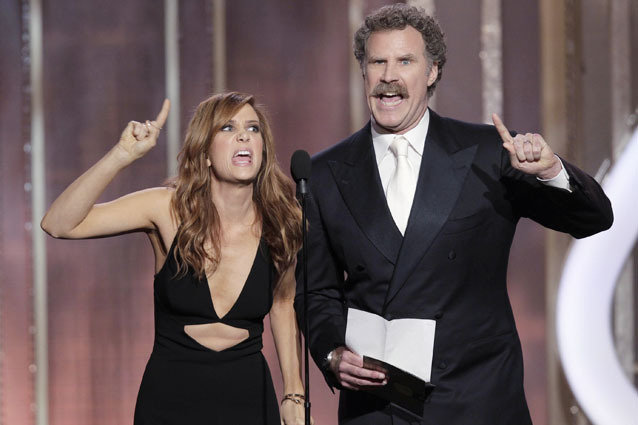 NBC Universal/Getty Images
Didn't think it was possible to love Will Ferrell any more? Well, prepare for the shock of your life. Ferrell has made himself even cooler, even more lovable, with the creation of his female-centered production company, Gloria Sanchez Productions. Jessica Elbaum, who has been working with Ferrell and Adam McKay on their other production company, Gary Sanchez Productions (no relation to Gloria, because both are fictitious monikers) will be heading up the endeavor. The idea is to work with up-and-coming female talent, as well as established actors and comedians, to develop new projects. Here are a few fantasy ideas we seriously want to see happen. Like, now.
Superstar II
In which Molly Shannon reprises her unforgettable role as Mary Katherine Gallagher, now the mother of a young teenage girl who wants to… study business? Oh, and Mary's daughter would have to be played by Hailee Steinfeld. She's so great in these dramas, but it's time for her to let loose and do something ridiculous.
The Yet Untitled Kristen Wiig & Will Ferrell Project
In which they pretty much do exactly what they did in their 2013 Golden Globes speech: make fun of Taylor Swift and say, repeatedly, "You get out of here!"
The Retta Variety Hour
Because it's 2014 and, therefore, officially time that Retta had her own variety hour. Seriously.
Follow @Hollywood_com Follow @shannonmhouston