You've come a long way, baby – 7 influential debut albums of the '80s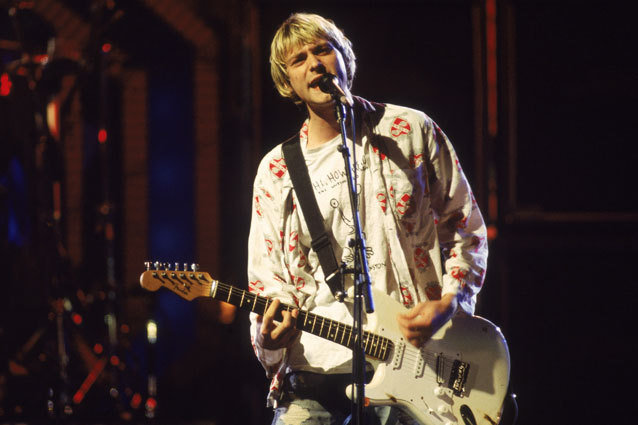 Frank Micelotta/Getty Images
First impressions are everything, and while some artists aren't successful until their second or third albums, other artists are lucky enough to be in the right place at the right time. Fame isn't the same thing as influence, though – the chances of Honey Boo Boo actually serving as a role model for anyone are slim to none (hopefully). Influence is usually only seen and appreciated in hindsight, but when it's finally noticed, its effects are everlasting.
Here's a look at some of the most influential first impressions of the '80s.
Joan Jett: Bad Reputation (1981)
What would rock music be without Joan Jett? Jett had already been establishing herself with the Runaways, but her debut solo album had her kicking serious ass. Jett helped alter the perceptions of women in rock, proving that hot chicks could rock out without having to prance around half-naked. From Courtney Love to Gwen Stefani, Jett is responsible for an innumerable amount of girls picking up a guitar or microphone and rocking the f**k out.
R.E.M.: Murmur (1983)
Before they were losing their religion, R.E.M. were making history. Murmur had the band not only ushering a totally new genre, but also helping commercialize it. The band was part of the vibrant college rock scene – most of the bands' support came from American college radio stations, and after slowly winning over the underground, R.E.M. helped take the genre into the mainstream and college rock turned into "alternative rock."
Run-D.M.C.: Run-D.M.C. (1984)
Run D.M.C.'s ground-breaking self-titled album is known for completely changing the face of hip hop. The group stood out for their sharp raps and sparse production, which was unusual in a time when funk and disco beats dominated the scene. Led by their trademark basic drum-machine, Run D.M.C. pounded out a new, more aggressive form of hip hop that helped commercialize the genre and paved the way for all other rappers to come.
Beastie Boys: Licensed to Ill  (1986)
The influence of rock and hardcore had slowly been seeping its way into the hip hop scene with Run D.M.C., but it wasn't until Beastie Boys released Licensed to Ill that rap and rock officially fell in love and got married. Known as the first rap album to ever reach number 1 in Billboard, the superb Licensed to Ill is the sad reason why you can go ahead and blame the Beastie Boys for Fred Durst.
Guns N' Roses: Appetite for Destruction (1987)
Amidst the burgeoning hip hop scene in the 80s was a rather unfortunate music scene of sugarcoated pop that was tinged with remnants of disco – in other words, a whole lotta of crap. That's why the debut album of Guns N' Roses was such a massive breath of fresh air, ultimately ending up being the best-selling debut album in America of all time. At their peak, the band had everything – glam looks, aggro music, punk attitudes, and talented musicians, and it's that combination that helped bring back hard rock to the mainstream. Just like every other good group of drunken mavericks, the band eventually self-imploded, but their influence is still present even today.
Nirvana: Bleach (1989)
Before Nevermind, there was the masterpiece that is Bleach. Nirvana's debut was jam-packed with potential, with each song signaling something huge brewing under the surface. The band's punk influence is blatant on Bleach, and it stands as the band's hardest album.  Although Nirvana's contemporaries were already playing what would come to be called "grunge," Bleach was literally the sonic declaration of a turning point in music, a warning, almost, of something new to come.
The Stone Roses: The Stone Roses (1989)
Meanwhile, across the Atlantic, the Stone Roses were getting ready to kick some historical ass. Widely regarded as one of the greatest albums of all time, the Stone Roses' eponymous debut did for Britain what Bleach did for America – herald the beginning of a new era. Stone Roses still stands as the definition of the Madchester scene and helped create a new genre of music that itself influenced a massive wave of artists: Britpop.  
More:
It's Time We Talk About Ariana Grande
Rockers Love Models, And Vice Versa
The Craziest Fan Armies
---
From Our Partners:


40 Most Revealing See-Through Red Carpet Looks (Vh1)


15 Stars Share Secrets of their Sex Lives (Celebuzz)