It's a '90s Baby Boom: Mark-Paul Gosselaar and Ian Ziering Both Have Babies on the Way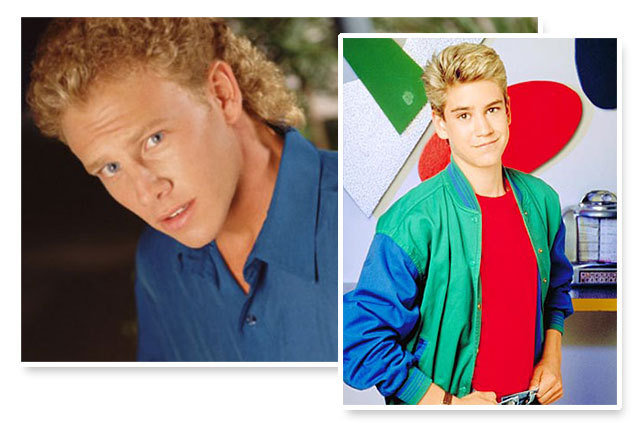 If I had Zack Morris' ability to freeze time, you could bet I'd be using it right now. Not only is the former Mr. Steve Sanders, playful antagonist of Beverly Hills High, Ian Ziering, having his second child (People reports) but Morris himself, Mark-Paul Gosselaar, is joining the '90s TV star in the realm of fatherhood. In a statement to Us Weekly, Gosselaar revealed that he is expecting his first child with his wife, Catriona McGinn. Join me in saying a big ol' Joey Lawrence "Whoa" why don't you?
RELATED: Dear Mark-Paul Gosselaar: 'Saved By the Bell' Was Great
Sure, just as we've grown up, attended college or some school of life, moved on and become adults, learned to pay bills and mortgages, we had to know that our '90s stars were growing up and turning into mature adults as well. But let's be honest. This is weird. Ziering has been a father for some time now (he and his wife Erin already have a two-year-old daughter), but now that Zack Morris is becoming a dad it might be time to acknowledge that we're all adults now. 
RELATED: '90s Couples We Adore
I'm going to go home, learn how to balance a checkbook, vow to eat more fiber, and convince myself it's worth it to wake up before noon on a Saturday. If the stars of Saved by The Bell and Beverly Hills 90210 have gone domestic, maybe it's finally time to actually grow up. 
Follow Kelsea on Twitter @KelseaStahler
[Photo Credit: Fox; NBC]
---
You Might Also Like:


Topanga's Revealing Lingerie Shoot: Hello '90s!


Stars Who Have Lost Roles For Being Too Hot (Celebuzz)