A 'YOLO' History Lesson: Drake's Slogan Dates Back to the 1700s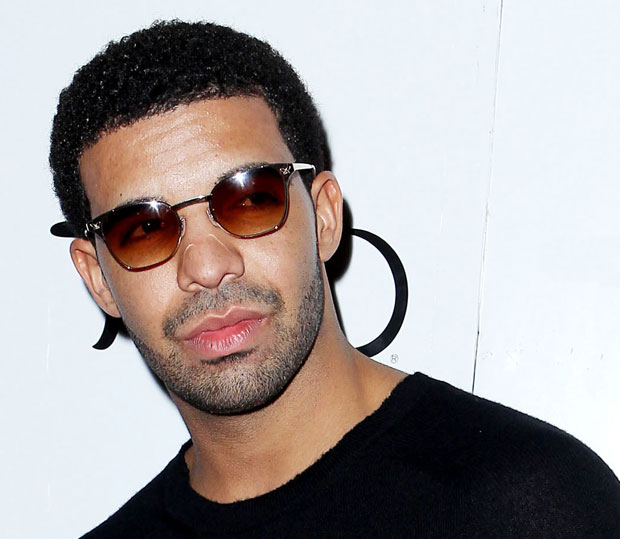 You can't escape the phenomenon of YOLO even if you wanted to. The highly popularized acronym, short for "You Only Live Once," is everywhere. You can find it on shirts, hats, bumper stickers, all over social media, even shouted by drunk revelers, as it has become the unfortunate motto of 2012 (one we wish would end…). You can't even escape it when listening to the radio: Drake helped spur the phrase's popularity in his 2011 song "The Motto," which featured Lil Wayne.
Now, it seems as if Drake thinks he actually came up with the acronym, and wants to cash in on its unfortunate popularity. The 26-year-old rapper posted this Instagram of hats with the acronym being sold, saying, "Walgreens….you gotta either chill or cut the cheque." He then posted this Instagram of a Charlie Brown shirt branded with the term, adding, "Macy's…same goes for you."
GALLERY: 10 Stars Who Need to Pay the DoucheJar
Drake, you need to calm down. You didn't trademark YOLO. In fact, you weren't even the first person to say it! The U.S. Trademark database actually shows several earlier attempts to use YOLO commercially. A company selling T-shirts, tank tops, hats, and sweatshirts filed an application in 1993 to obtain a trademark for YOLO. That filing was abandoned a year later, but other companies filed for trademarks or service marks incorporating YOLO and "You Only Live Once" for products like artificial suntanning, sportswear, and driver safety pamphlets, among others.
But the acronym – and the meaning behind it – actually has a long history before the '90s, dating all the way back to the 1700s, meaning no one alive today can claim the blame credit for it. While the exact wording changes a bit (with some incarnations employing "we" instead of "you," or rearranging the order of the words themselves), the meaning is the same throughout history. Let's take a look back at all the instances we could find of YOLO throughout the years:
1700s
Clarissa, the epistolary novel by Samuel Richardson, was published in eight volumes between 1747 and 1749. Richardson wrote, "And it teaches me to be covetous of time; the only thing of which we can be allowably covetous; since we live but once in this world; and when gone, are gone from it for ever." Though the wording is different, it is in the vernacular of the time, and the meaning is still the same: time is precious, so make it count.
1800s
In February of 1837, YOLO turned up in a story published in The Lady's Magazine and Museum urging readers to behave cautiously to avoid contracting a deadly disease: "Due respect for your prayer, my worthy master; but my principle is, the further from the danger the safer. We only live once; and life itself is so burdensome, and full of care, that it cannot at all be pleasant to be carried out of this world by such a naughty and ugly conveyance as this cholera." Once again, "we" is used instead of "you," but the meaning is the same.
STORY: 10 Catchphrases We Never Want to Hear in 2013
In 1858, a minister in Scotland used YOLO to encourage listeners to be morally upright, and said, "We cannot live always: we can only live once. It is then the dictate not only of piety but of sound philosophy that we lay a good foundation for the time to come." And one year later, the novel Now or Never used YOLO to encourage the opposite, because life was so short one should act boldly: "Besides, we can only live once. Now or never. The present minute is all we are sure of, and it is best to get the most out of that we can."
1900s
While the Russian novel Crime and Punishment by Fyodor Dostoyevsky was originally written in the 1860s, the English translation was published in 1917. YOLO appeared in the internal dialogue of a character who was attempting to justify murder: "I only live once, I too want."
In 1937, the film noir You Only Live Once was released, directed by Fritz Lang starring Henry Fonda and Sylvia Sidney.
Comedian Joe E. Lewis popularized the phrase in the '50s, when he famously opened his act by saying, "You only live once, but if you play your cards right, once is enough." In 1965, Frank Sinatra turned 50 years old, and he quoted Lewis, saying, "I expect to swing for 50 more. You only live once and the way I live, once is enough. I stole that from Joe E. Lewis."
So you see, Drake, you are hardly the first person to say YOLO, let alone come up with the phrase. You might have popularized the acronym with our generation, but it looks like even our grandparents were saying it back in the day! Drake's going to find himself in a tough battle if he truly pursues getting royalties from the sale of anything with YOLO on it.
Follow Sydney on Twitter @SydneyBucksbaum
[Photo credit: WENN]
More:
The 10 Weirdest Pop Culture Christmas Ornaments — GALLERY
Miley Cyrus Finds a Travel Companion in a Blow-Up Doll — PHOTO
Taylor Swift, Miley Cyrus Named Most Charitable Celebs — They Donated HOW Much?!?

20 Hottest Bikini Bodies of 2012: Kim Kardashian and More!