Aaliyah Duets with Drake and Five More Musical Resurrections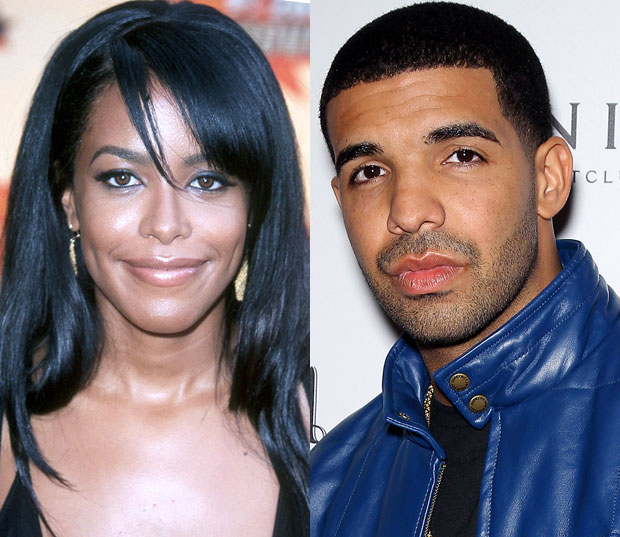 Hot on the heels of that rumor that Drake has a plan to produce a posthumous album for Aaliyah, who was tragically killed in a plane crash 11 years ago, music producer Noah "40" Shebib has released a new single by Aaliyah, featuring Drake. With never-before-heard vocals by Aaliyah and new verses by Drake, the single "Enough Said" comes eerily close to bringing the deceased R&B star back from the dead.
But Aaliyah isn't the first musician to be resurrected for fans. From a legacy concert to a touching father/daughter duet and an unnerving music festival apparition, here are the top five instances of musician resuscitation. 
5. Natalie Cole and Nat King Cole's "Unforgettable" Duet
Soul singer Natalie Cole brought her deceased father Nat King Cole (who passed away in 1965) on stage for a duet of his classic song "Unforgettable" during a 1992 concert. '90s technology prevented the pairing from being as dramatic as some of the examples further down on this list, but hearing Cole's silky voice mix with her father's — and seeing his image projected behind her — is chill-inducing. Cole's "Thanks Dad" at the song's close is enough to bring tears to the stoniest of eyes. 
4. Elvis Appears on American Idol
In the 1997 broadcast of American Idol's Idol Gives Back fundraiser, Celine Dion appeared onstage with Elvis Presley to sing a duet of his 1968 hit, "If I Can Dream." The effect was created using a technique called rotoscoping, which combined archive footage of Presley — who died in 1977 — with video taken of Dion singing with an Elvis body double. The result made it appear from practically every angle as though Presley was standing right next to Dion.
3. Michael Jackson's This is It Concert Documentary
When production began on Michael Jackson's This is It, the film was intended to provide a behind-the-scenes look at Jackson's concert series planned for the summer of 2009. When Jackson unexpectedly died in June of that year, however, the documentary turned into something totally different. When the concert documentary was released in theaters in October 2009, fans were able to see Jackson perform on stage once again.
2. Amy Winehouse's Posthumous Album
Just months after Amy Winehouse's untimely death in July 2011, a posthumous 12 track EP titled Lioness: Hidden Treasures was released. Lioness shot to the top of the UK charts, and prompted Winhouse's father, Mitch Winehouse, to tweet, "My heart is sad but bursting with pride." Mr. Winehouse also told British paper The Sun that he would be open to seeing his daughter on stage again, in the form of a hologram tour. "The most important thing to Amy was the music and I'm sure a lot of people would like to hear her sing again… It depends on what Amy's fans want as a way to keep her memory alive," he said. "If it's a book, an album or a hologram, then so be it."
1. Tupac Shakur Hologram at Coachella
Thousands of music fans present at the 2012 Coachella music festival thought they saw a ghost when rap legend Tupac Shakur, who was shot and killed in 1996, took the stage. Immediately following the big reveal of Tupac's hologram, reports that Dr. Dre and Snoop Dogg (who appeared with Tupac on stage) wanted to take a virtual Tupac on tour began swirling. 
Take a listen to Aaliyah's "Enough Said" here:
Follow Abbey Stone on Twitter @abbeystone
[Photo Credit: WENN.com]
More:
Are Rumors of a New Aaliyah Album True?
Is Drake Attacking Rihanna In His New Song 'No Lie'?