14 Actors Who Are Also Great Dancers
Actors aren't only talented in front of the camera. Some of them really know how to cut a rug. Some of them just like to have fun, but some of them you wouldn't have expected were professionally trained! Here are 14 actors who are also great dancers.
1. Channing Tatum
Giphy/Warner Bros.
The actor has had many dancing roles thanks to his past as an exotic dancer for Chippendales.
2. Chris Messina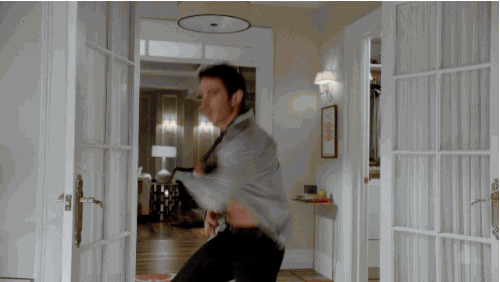 Giphy/FOX
The hottie surprised us with his moves on The Mindy Project, but he told Vulture that he was a competitive dancer when he was a kid.
3. Donald Faison
Tumblr/ABC Studios
The funny man showed off his skills on Scrubs. But when asked if he has a dancing past, he told Movie Fone he just has "rhythm."
4. Tom Hiddleston
Tumblr
Our Loki might not have dance training, but there is no shortage of dancing footage of him on the internet. He loves breaking it down!
5. Kevin Bacon
Tumblr
Who could forget about his iconic role in Footloose? The leading man revealed to Daily Mail that he did most of the dancing for his role, but he was forced to use a double a few times. He was furious about it!
6. Christopher Walken
Tumblr
You might not have expected the Academy Award winner to cut a rug, but he's a trained musical dancer, according to Life Buzz. He also put on his dancing shoes in the music video "Weapon Of Choice."
7. Alfonso Ribeiro
Tumblr
You might know him for "The Carlton," but the actor got his start as a dancer. He appeared in the Broadway musical, Tap Dance Kid and danced in commercials before The Fresh Prince of Bel-Air. No wonder he won season 19 of Dancing With The Stars!
8. Vin Diesel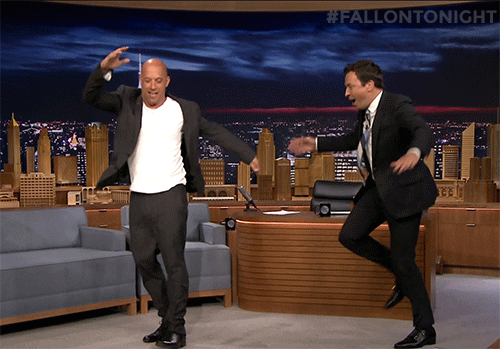 Giphy
The action star has many videos online showing off his dance moves, but he actually doesn't have any professional training.
9. Columbus Short
Tumblr
The actor showed his moves in Stomp The Yard. But he was actually a choreographer and dancer for Britney Spears before he appeared in movies and television, according to Daily Mail.
10. Hugh Jackman
Tumblr
You might know him as Wolverine, but the man knows how to move in some tap dancing shoes thanks to his experience in musical theater.
11. Mads Mikkelsen
Tumblr
This might make you a little less scared of Hannibal Lector. The star was a professional dancer for about nine years before moving onto acting, according to Design & Trend.
12. Colin Farrell
MakeAGif.com
The hottie used to be line dance instructor before he made it big!
13. Sam Rockwell
Tumblr
The actor is no stranger to break dancing and even told Vulture that he learned how to do dance-splits thanks to Risky Business.
14. Joseph Gordon-Levitt
Tumblr/Fox Searchlight Pictures
The cutie put on his dancing shoes for 500 Days of Summer, and playfullly showed more of his moves on SNL to parody Magic Mike. If you ask us, he has skills!