10 Actors Who Had Their First Kiss On Screen
There have been many beautiful kisses in movies and on television. However, we often forget how awkward it is to kiss onscreen. When actors kiss, there are a bunch of people watching and directing them. That in itself is nerve wracking, but could you imagine that happening with your first kiss? Here are ten actors who had their first kiss on screen.
1. Selena Gomez in The Suite Life on Zack and Cody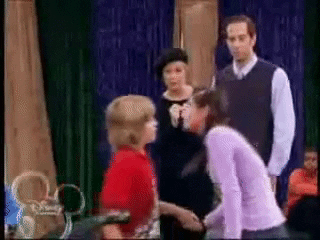 Before Selena Gomez got her own show on The Disney Channel, she guest starred on The Suite Life of Zack & Cody! Her role was Gwen, and she kissed Dylan Sprouse in the play, "A Midsummer's Nightmare."
2. Josh Hutcherson in Little Manhattan
Little Manhattan is the story of a ten-year-old and eleven-year-old falling in love. Josh Hutcherson's role included leaning in for a kiss, but it was a disastrous way to have his first kiss. "…it was horrible," he told SugarScape. "It was a horrible first kiss because I had a crew of like 50 people standing around watching me and it was the most non-real, non-intimate that I could possibly have for my first kiss I think."
3. Mila Kunis in That '70s Show
Mila Kunis and Ashton Kutcher are now married with a baby, but before all that, Ashton was Mila's first kiss on That '70s Show. "I was like, 'Oh, he's so cute, it's the Calvin Klein model!'" Mila told PEOPLE in 2001. "Then I was like, 'I have to kiss him?' I was so nervous and uncomfortable. I had the biggest crush on him." Seriously, how cute is that?!!
4. Kay Panabaker in Summerland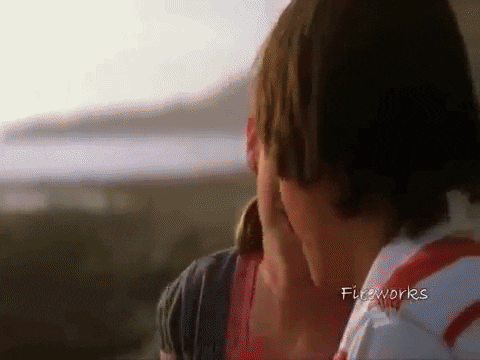 Kay Panabaker has had reoccurring roles on CSI and No Ordinary Family. However, before all of that, this lucky lady had her first kiss with Zac Efron on The WB's Summerland. "It was totally embarrassing in front of the crew and they were all like my dads," she said at the LA Teen Festival. "It was very weird, but he was so nice and so sweet and he still is."
5. Kirsten Dunst in Interview with the Vampire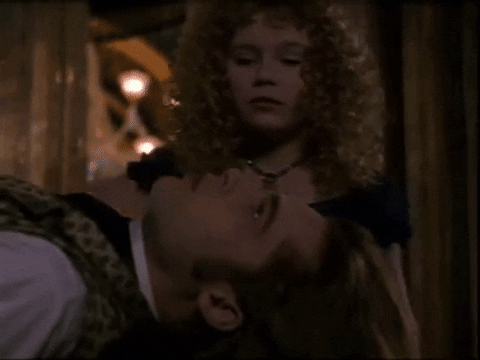 Kirsten Dunst was only 11-years old at the time, but her first kiss was her last one for years, and it involved a very big star. "It was just a peck," she told Bullett magazine. "He had this long hair. He was just a hippie-ish cool dude. Everyone at the time was like, 'You're so lucky you kissed Brad Pitt,' but I thought it was disgusting."
6. Jesse Eisenberg in Roger Dodger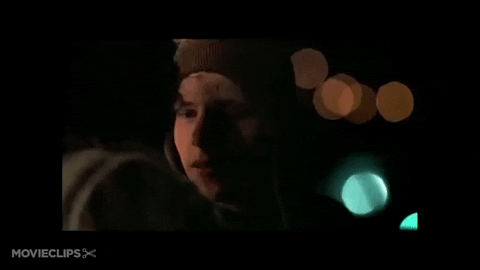 Jesse Eisenberg was 19-years old when he got to kiss the beautiful Jennifer Beals. "It was my first kiss," the actor said according to WENN "with my mouth open like that. She was every man's fantasy since 1980, so it was awesome."
7. Tyler Posey in Doc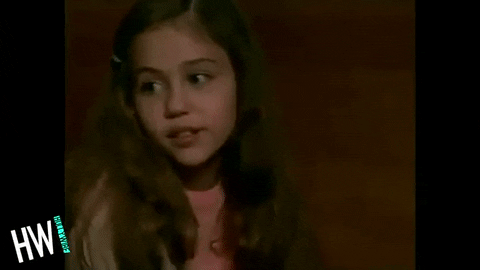 The Teen Wolf star worked with Billy Ray Cyrus and Miley Cyrus. Tyler Posey kissed Miley for the show, and the two ended up dating for two years. The whole thing ended when he was just 11-years-old.
8. Katie Holmes in Dawson's Creek
Katie Holmes' first kiss was when she was 18-years old on Dawson's Creek. "It was a guest star," she said on The Late Late Show With James Corden "and it's so awkward because with a first kiss in life, if it doesn't go well, you're kind of like, 'Oh, I gotta get home.' And you never have to deal with that person [again]. But on screen you're gonna have to have lunch and probably work again tomorrow."
9. Ariel Winter in Modern Family
Ariel Winter's first kiss was while playing Alex in the "Dude Ranch" episode on Modern Family. Alex actually complains that her first kiss was stolen by Matthew.
10. Danielle Fishel in Boy Meets World
We all remember the first kiss between Corey and Topanaga on Boy Meets World. It led to one of the longest romantic relationships on television. But both of them were very nervous. "I looked over at Ben, and he had gone completely white," Danielle Fishel wrote in Normally, This Would Be Cause for Concern: Tales of Calamity and Unrelenting Awkwardness.

Are you surprised by any of the actors on this list? Let us know in the comments below!